NewsBusters Blogger Pushes Misinformation About Climate Change (And Journalists)
Topic: NewsBusters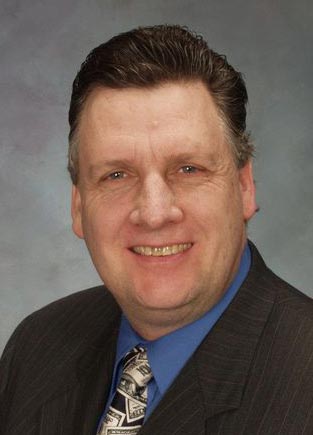 Tom Blumer rants in a Dec. 12 NewsBusters post:
Apparently a generation of "journalists" has been raised to believe that the matter of human-caused global warming is "settled science," and that anyone who doubts the agenda-driven, redistributionist "climate change" movement is an enemy of civilization. Additionally, these people clearly don't understand the orchestrated, false-drama nature of diplomatic gatherings such as the one in Paris which just concluded with yet another "breakthrough" but non-binding "agreement" to reduce carbon emissions.

Thus, it's disconcerting, but not at all hard to believe, that these ignorant, gullible children disguised as discerning adults wildly cheered the announcement of the aforementioned agreement as if an athlete on one of their favorite teams just delivered a last-second victory:
Blumer's headline on his rant claims these are "objective" reporters. He has no evidence of that. He cannot prove that every journalist caught cheering in the video -- or any of them, for that matter -- is "objective." In fact, it's highly likely that, given the subject matter of the Paris COP 21 conference, a significant number of those journalists covering it respresent organizations that cover the environment and might very well be happy about an agreement taking place.
It's also not clear exactly where the video was shot. Blumer's source, via a right-wing denier or two, is a reporter for The Economist, who states only that she was with "journos." In fact, COP 21 handled journalists two different ways: Media accreditation could be obtained from the conference for journalists who "represent a bona fide media organization" -- which, again, does not necessarily equal an "objective" media organization -- while "The Press Room of the Climate Generations areas will be open to journalists whether or not they are accredited."
But that's only the beginning of Blumer's misinformation. He goes on to write:
Meanwhile, in the real world, mountains of evidence exist that CO2 levels don't affect global temperatures, while satellite data indicate that there has been no global warming for almost 19 years.
Blumer's support for "mountains of evidence" was a Google search for "co2 doesn't cause global warming" and an claim from a "skeptic" website that denier Fred Singer. is "closing in on" -- not proving -- the idea that CO2 doesn't cause global warming. Blumer, of course, ignores that there are mountains of evidence to support the idea that CO2 does, in fact, affect global temperatures.
As for Blumer's claim -- common in denier circles -- that "there has been no global warming for almost 19 years," that's kind of bogus; technically correct but relies on cherry-picked data by starting with the abnormally hot year of 1998. The overall trend of the past century, a more useful period of time for examining climate, has been rising temperatures. As "The Daily Show's" Trevor Noah explains, it's like claiming that "Star Wars" is all about a guy kissing his sister.
Also, there are questions about whether there is even a pause. But that scenario doesn't fit Blumer's denier agenda, so he won't tell you.
Blumer concludes his rant by stating: "Objectively written history, should it continue to exist, will not be kind — to the statist alarmists, or to the journalists who continue to provide them cover." Objective history hasn't exactly been kind to him, either.
Posted by Terry K. at 3:28 PM EST