WND's Kupelian Touts 'Decent, Moral' Carson As He Gets Caught In Lies
Topic: WorldNetDaily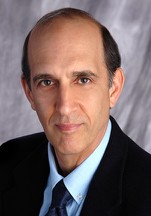 From a Nov. 3 WorldNetDaily article by Paul Bremmer:
Dr. Ben Carson's rise to the top level of the 2016 Republican presidential field has flummoxed many observers, but author and journalist David Kupelian says he understands the retired neurosurgeon's appeal: Americans want a good person as president.

"People are hungry to have somebody as a president who is basically a thoroughly decent, moral human being," Kupelian told hosts Cliff Kincaid and Jerry Kenney in a recent appearance on the Roku television show, "America's Survival TV."
Kupelian's praise of Carson as "a thoroughly decent, moral human being" comes, ironically, shortly after Carson falsely denied a relationship with a shady supplements marketer during a Republican debate -- even the conservative National Review called his denials "bald-faced lies" -- and as CNN is finding that claims Carson made in his autobiography aren't holding up, based on interviews with Carson's acquaitances. Another conservative-oriented publication, the Wall Street Journal, has also raised questions about Carson's bio.
The real purpose of Kupelian's praise of Carson, though, is to contrast it with his visceral hatred of President Obama -- and, thus, to promote his new anti-Obama book, "The Snapping of the American Mind," as Bremmer writes:
Kupelian says Americans would trust Carson to assemble "a very good and smart team" around him to help with policy matters if he is elected. But they really want, especially after a disastrously unqualified president like Barack Obama, for the next man in charge to be a decent, smart person who embodies traditional American values.

"They want somebody who has the American, Judeo-Christian sensibilities that Eisenhower and pretty much all the other presidents going back to George Washington had," Kupelian said.

[...]

The fact that so many college students love socialist Bernie Sanders is evidence, said Kupelian, of a broken, traumatized generation. But he made clear he is not the only one who views the young generation as broken. Psychologists have reported a "mental health crisis" among today's college students, with skyrocketing rates of anxiety and depression.

Kupelian has his own ideas about where all this anxiety and depression is coming from.

"It's coming from an insane culture that denies the existence of God, denies the existence of right and wrong, and puts forth a crazy ideology which doesn't add up and violates the laws of economics and God and common sense – and then we have a president who lies constantly, is dishonest ... and that takes its toll. It takes its toll, especially on young people."
How hilarious that Kupelian -- the managing editor of an organization that lies constantly -- is complaining about Obama's purported lies.
Also: The best Kupelian can do to promote his book is appear on a show that appears only on Roku and is hosted by fellow Obama-hater Cliff Kincaid? That's pretty sad.
Posted by Terry K. at 8:50 AM EST