CNS Gives A Platform to Anti-Gay Kenyans
Topic: CNSNews.com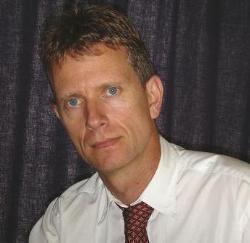 A July 7 CNSNews.com article by Patrick Goodenough pounds home the anti-gay message in realation to President Obama's upcoming visit to Africa. Goodenough quotes no fewer than seven Kenyan political and religious officials denouncing homosexuality and attacking Obama for even considering discussing the issue of gay rights in Kenya.
Despite the fact that CNS' mission statement claims that it "endeavors to fairly present all legitimate sides of a story" Goodenough made no apparent effort to contact any Kenyan official who would not engage in gay-bashing.
Goodenough is apparently so concerned with giving Kenyan gay-bashers a voice that he can't be bothered to tell us what the laws on homosexuality in Kenya are. He obliquoely refers to the situation by noting that "Homosexuality is frowned on in many African countries" and that "same-sex sexual acts are illegal in 76 countries around the world, 36 of them in Africa." But curiously, Goodenough never explains the situation in Kenya.
Homosexuality is illegal in Kenya, punishable by up to 14 years in prison. Tthe Kenya National Commission on Human Rights states that gays "are discriminated, stigmatised and subjected to violence because of their sexual orientation." Additionally, gays "often face arbitrary arrest, are often detained at the police stations, subjected to torture and unnecessary harassment by the police who extort money from them and are only released after bribing their way out."
Goodenough and CNS, it seems, are totally down with all of that Kenyan anti-gay hate.
Posted by Terry K. at 4:52 PM EDT