WND Can't Prove Us Wrong
Topic: WorldNetDaily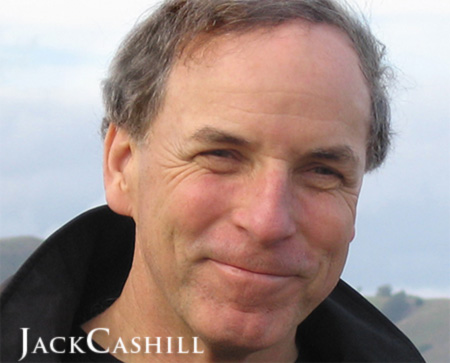 My blog post on how WorldNetDaily's black-bashing and pro-white-South African content may have inspired Charleston shooter Dylann Roof -- which was updated for the Huffington Post -- got a significant number of likes and pageviews.
Response from WND has been, shall we say, tepid. Colin Flaherty, in an email to readers, merely notes that the Huffington Post says my new book my be responsible for the Charleston murders." Of course, I didn't say that at all; we simply noted that Flaherty and Roof appear to share the same obsession with "black mob violence."
Jack Cashill devoted part of his June 24 WND column to a response of sorts:
The Martin reference inspired the Huffington Post's Terry Krepel to publish an article Monday headlined, "Did Right-Wing Media Influence Dylann Roof?"

In the article, Krepel quotes Roof on Martin and then asks the twisted, defamatory question, "Where have we heard before that the death of Trayvon Martin was justified and blacks are nothing but thugs and criminals?"

The answer to the first part of that phrase, Krepel insists, is here on the pages of WND. As to second part of that question – the "nothing but thugs and criminals" part – one has to wonder whether the cash-strapped HuffPo has fired all its editors – and lawyers for that matter.

Yes, two years ago, WND published my book on the George Zimmerman case, "If I Had A Son." Yes, the WND editors and I believe it is wrong to send an innocent man to prison for 30 years. Krepel slams us for so thinking.
Gotta love the subtle threat of a legal action against me and the Huffington Post, even though Cashill identifies nothing false that I wrote. Indeed, Cashill confirms my claim that his book portray Cashill as a thug in training,stating that "Had Zimmerman not shot Martin, it is likely that Martin would be in prison today."
The rest of Cashill's column is dedicated to rather lamely trying to prove that Roof didn't actually write the manifesto attributed to him, dismissing him has nothing more than "a drug-addled, ninth-grade dropout" who was incapable of having the "style, syntax and vocabulary" used in the manifesto and articulating his racist thoughts as well as he did.
Cashill also suggested that the website the manifesto was found on is a fake, designed to "set [Roof] up and/or discredit the political right." He conveniently ignores the fact that the Washington Post article he cites as proof of the "far-left" leanings of the people who discovered also points out that Roof's website "been confirmed by law enforcement as legitimate."
Meanwhile, conspicuous by his silence thus far is WND editor Joseph Farah. If there was a way he could have proven me wrong, he would have done so by now. And even if he couldn't prove me wrong, he would have still tried to publicly denigrate me in his usual thin-skinned manner -- after all, his reaction to my 2008 history of WND (also published at HuffPo) was to call me a "talent-challenged slug." (And, no, he couldn't prove me wrong then, either.)
Then again, Farah may simply be keeping uncharacteristically quiet ito keep from calling attention to it and hoping that the thing will blow over. Near as we can tell, the only reference to Roof's manifesto in a WND "news" article is a June 20 article featuring a few stolen paragraphs from the Daily Mail website.
UPDATE: Cashill targets me more specifically in a June 23 column at American Thinker -- which, ironically, is the same level of right-wing commentary outlet his fellow race-baiter Colin Flaherty can only get published at these days. He again hints that I've libeled him but again can't prove it. He also hurls more names around, calling me a "veteran propagandist" who "forced [his] hand" in commenting on the Charleston shootings.
Cashill claims that my noting the indisputable fact that WND has published writers like Cashill and Flaherty who are so quick to demonize blacks is evidence of my having a "pathology." One might respond that Cashill's record of aggressively defending murderers who kill those he considers a blight on society -- gays, abortion doctors, black teens -- is pathological as well.
Curiously, Cashill repeats the statement in Roof's manifesto about how he was "truly awakened" by the Trayvon Martin death and how "It was obvious that Zimmerman was in the right" without reflecting on how close those statements coming from a mass murderer come to his own views. If this does give him pause, Cashill makes sure not to show it.
Cashill also takes my description of Zimmerman as a "habitual criminal" out of context, deliberately ignoring the fact that I was pointing out that Zimmerman now has a longer criminal record that Martin did.
Cashill appears to be so outraged at being called on his track record that he has no intention of reflecting on why that is -- or why a mass murderer is echoing his own views.
Posted by Terry K. at 11:28 AM EDT
Updated: Saturday, July 4, 2015 10:17 PM EDT