WND Finds 'Obama Scandals' That Obama Had Nothing To Do With
Topic: WorldNetDaily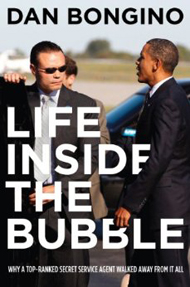 A June 3 WorldNetDaily article by Bob Unruh touts how something has joined "the long list of Obama scandals" -- specifically, how "Federal documents obtained by the government watchdog Judicial Watch confirm Secret Service agents were 'covertly deployed' from the White House to the private home of an aide to the agency director to monitor what essentially was a neighborhood fight over noise."
Funny thing: Nothing Unruh cites from Judicial Watch ties President Obama to anything that happened. That would seem to make it a Secret Service scandal, not an "Obama scandal."
Unruh then writes:
WND recently compiled a big list of Obama scandals and already identified a number associated with the Secret Service that included serious security breaches at the White House, agents soliciting prostitutes before a presidential visit and alcohol abuse.
But if you go to that "big list," it provides no evidence Obama has any connection to those other Secret Service-linked scandals either, other than the fact that he was president when they were made public.
Unruh's article includes an in-article promotion for the WND-published "story of a top-ranked Secret Service agent who walked away from it all," Dan Bongino's "Life Inside the Bubble." The book's promo touts how Bongino is attacking Obama for creating "a 'bubble' which distorts his view of the world and detaches him from the tragic results of his poor policy choices."
Given Bongino's disdain for the president he was supposed to be protecting and his key role as a self-proclaimed "successful, 12-year Secret Service agent" -- which appears to not be all that different from the Secret Service agents who got in trouble -- it could be argued that Bongino is much closer to these Secret Service scandals than Obama is.
Yet WND insists that these are "Obama scandals." Go figure.
Posted by Terry K. at 1:52 PM EDT
Updated: Wednesday, June 10, 2015 1:58 PM EDT