CNS Managing Editor Now Promotes Ted Cruz's Dad
Topic: CNSNews.com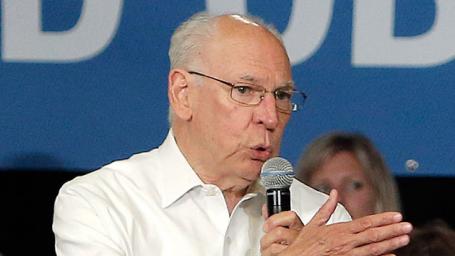 Franklin Graham is not the only extremist evangelical CNSNews.com managing editor Michael W. Chapman has taken a fancy to.
Following Ted Cruz's announcement of his presidential bid, Chapman has written two posts uncritically promoting the words of his father, evangelist Rafael Cruz:
Chapman is silent about the elder Cruz's history of saying incendiary and hateful things. Instead, Chapman touts how Cruz "fought against the Communists in Cuba, was arrested there and tortured," as if that was an excuse.
As with Graham's utterings, how any of this qualifies as "news" in Chapman's eyes is anyone's guess. Plus, note that both of these Cruz posts appeared after his son announced his presidential bid; it could be argued that Chapman is engaging in a little bit of unethical electioneering for Ted Cruz by promoting his father.
Not only is what Chapman doing unethical in a journalistic context, it may also be illegal, given the nonprofit status of CNS' parent, the Media Research Center, and the restriction on political activities that status confers. The "brink of destruction" post can be read as an implicit endorsement of Ted Cruz's campaign, given how Chapman dutifully quotes how the elder Cruz complains that "We have the most lawless administration we have ever had, where the rule of law, the Constitution is trampled every day."
CNS, it seems, is merely an arm of the MRC's political operation and not any sort of independent "news" organization, and Chapman appears determined to keep it that way.
Posted by Terry K. at 12:20 PM EDT
Updated: Tuesday, April 14, 2015 1:17 PM EDT