WND Omits That Reposted 'Criticism' Of Islam That Got Coach Fired Is False
Topic: WorldNetDaily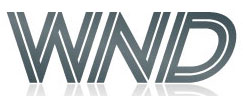 WorldNetDaily has a sad in an unbylined April 7 article:
A Maine lacrosse coach who reposted on Facebook a viral open letter challenging President Obama's claim that Muslims have played a role in America throughout its history has lost his job.

The Conway Daily Sun reported Scott Lees, who had coached the Fryeburg Academy's boys lacrosse team for four years, was forced to resign over the posting.

"I thought it was an interesting letter to President Obama and his current administration, who are not paying attention to Israel and focusing on Iran," he told the Sun.

[...]

The letter, which has been circulating on the Web, is a challenge to Obama's statement in Cairo, Egypt, early in his administration that Islam "has always been a part of America's history."

Get the real story about Islam in Washington, in "Radical Islam in the House: The Plan to Take America for the Global Islamic State."

The letter asks: "Have you ever seen a Muslim hospital? Have you heard a Muslim orchestra? Have you seen a Muslim band march in a parade? Have you witnessed a Muslim charity?"

"Were those Muslims that were in America when the Pilgrims first landed? Funny, I thought they were Native American Indians. Were those Muslims that celebrated the first Thanksgiving day? Sorry again, those were Pilgrims and Native American Indians. Can you show me one Muslim signature on the United States Constitution? Declaration of Independence? Bill of Rights? Didn't think so. Did Muslims fight for this country's freedom from England? No. Did Muslims fight during the Civil War to free the slaves in America? No, they did not. In fact, Muslims to this day are still the largest traffickers in human slavery. Your own half-brother, a devout Muslim, still advocates slavery himself, even though Muslims of Arabic descent refer to black Muslims as 'pug nosed slaves.' Says a lot of what the Muslim world really thinks of your family's 'rich Islamic heritage,' doesn't it Mr. Obama?"

The piece also questions Muslim participation in the Civil Rights Movement and the pursuit of Women's Suffrage. It points out Muslims were aligned with Adolf Hitler during World War II and were found "rejoicing" after the 9/11 attacks.
WND doesn't mention that, like a lot of things "circulating on the Web," is largely false and designed to inflame anti-Muslim sentiment. As Georgetown University researcher Nathan Lean pointed out:
The questions were intended to be rhetorical, with an implicit answer of "no" resounding after each one. ... But a closer examination of history proves that Muslims have done many of them. They are an important and integral part of America's national fabric and contribute in many meaningful ways to its success and growth.
There are more than 20,000 Muslim physicians in the United States, Lean noted, and the hospital itself is an Egyptian invention. Criticism of the purported lack of Muslim orchestras rings hollow because "Few orchestras are comprised exclusively of members from one particular faith, and many are organized along ethnic or other lines"; besides, the violin has its origins in 10th century bowing instruments of Islamic civilization. And the reason there are no Muslim signatures on the Constitution or Declaration of Independence is because "the first major wave of Muslim immigration to the U.S. occurred in the mid-to-late 19th Century — nearly 100 years after those documents were written."
Lean then asks whether those who promote this Web screed "see an increase in Muslim hospitals, orchestras, charities and marching bands as a welcomed sign of the rich and diverse social fabric of America, or would they decry it an alarming indication of some grand Islamic conspiracy to take over the United States?"
We're guessing Lees and WND would see it as the latter. WND isn't that interested in reporting the truth, after all.
Posted by Terry K. at 11:00 AM EDT