NewsBusters' Double Standard on Reporting Background Info
Topic: Media Research Center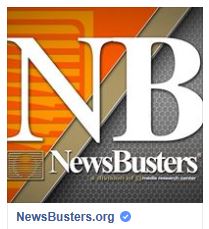 The Media Research Center's Scott Whitlock grumbles in a March 22 NewsBusters post:
On Sunday, 60 Minutes devoted 12 minutes towards fawning over celebrity scientist Neil deGrasse Tyson. Yet, the Charlie Rose-hosted segment never mentioned his repeated fake quotes, including a slam against George W. Bush that Tyson repeated for years. Instead, Rose fawned that the TV personality has followed "Carl Sagan as the country's most captivating scientific communicator."
Whitlock might have a point if, the very next day, the MRC's Matthew Balan hadn't devoted a post to another segment from that same edition of "60 Minutes," in which "Lara Logan refreshingly brought new attention to the plight of the ancient Christian communities in Iraq on Sunday's 60 Minutes, as they face annihilation by ISIS."
Nowhere does Balan mention that Logan spent several months suspended from her "60 Minutes" correspondent job after a report featuring "an actual eyewitness of the attack" on U.S. diplomatic facilities in Benghazi, Libya; it was later revealed that the purported eyewitness, Dylan Davies -- who went by the pseudonym "Morgan Jones" -- told authorities he didn't witness the attack. Logan also failed to disclose a book by Davies was published by a division of CBS, which airs "60 Minutes." The publisher pulled Davies' book from the shelves.
If you'll recall, the MRC studiously ignored Logan's bad reporting, even though "60 Minutes" is a prime MRC target, because Logan was supporting the cause of perpetuating Benghazi as a right-wing cudgel against the Obama adminstration.
Just another double standard in the life of the MRC.
Posted by Terry K. at 2:34 PM EDT