Shocker: CNS' Hunter Writes Article That Doesn't Focus On LGBT-Related Federal Spending
Topic: CNSNews.com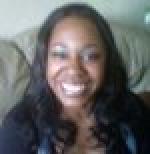 The subject matter of Melanie Hunter's Feb. 17 CNSNews.com article isn't all that interesting by itself --about a federal grant to study "models and control methods to coordinate fleets of self-driving vehicles in future transportation networks."
What is interesting, however, is the fact that this is the first time in more than two months that Hunter has written an article about federal spending that didn't touch on LGBT-related issues. The implication of Hunter's hyper-focus on LGBT-related federal spending is that she believes it's a waste of money.
On Dec. 10, Hunter wrote an article detailing how "The National Institutes of Health has awarded $212,549 in taxpayer dollars to the University of North Carolina Chapel Hill to study how movies influence childhood obesity." In betrween that and her Feb. 17 article, Hunter wrote eight articles focusing on LGBT-related spending -- the only articles focusing on federal spending she wrote during that time.
Hunter has not explained her disproportionate focus on suggesting that federal spending on LGBT issues is a waste of money.
Posted by Terry K. at 12:13 PM EST
Updated: Tuesday, February 24, 2015 2:38 PM EST