Sharyl Attkisson Reciprocates The MRC's Love
Topic: Media Research Center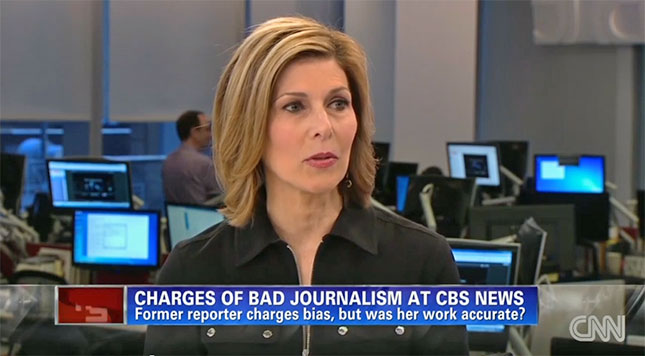 The Media Research Center has been showing the love to former CBS correspondent Sharyl Attkisson for her anti-Obama reporting and general move to the right (which the MRC denies). Now Attkisson is showing some love right back.
A Dec. 13 NewsBusters post by Scott Whitlock highlights an interview Attkisson conducted with Rush Limbaugh's newsletter (her latest connection to right-wingers, which is more evidence of Attkisson's rightward shift, yet unremarked upon by Whitlock):
Regarding the selection of liberal vs. conservative watchdogs as sources, Attkisson noted, "In fact, I've never heard reporters treat the conservative media watchdogs as if they're providing neutral information that should be paid attention to. Only the liberal side."
Neither Whitlock nor Attkisson will admit it, but that's likely because conservative media watchdogs like the MRC have proven themselves incapable of providing neutral information. As we've documented, the MRC's so-called "research" is so skewed and narrowly tailored to produce only results that reinforce its "liberal media" narrative that it simply can't be trusted.
By comparison, Media Matters (the liberal media watchdog to which Attkisson is surely referring) committed the offense of discrediting her shoddy reporting. Despite attacking Media Matters as partisan and inaccurate, Attkisson has never disproven the factual nature of what Media Matters has written about Attkisson's work.
Of course, Whitlock doesn't mention any of that either, chossing instead to rehash Attkisson's dubious claim of her computers being hacked.
Posted by Terry K. at 8:16 PM EST