WND's Double Standard On A Country's 'License to Kill'
Topic: WorldNetDaily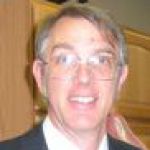 Bob Unruh dramatically writes in a Nov. 30 WorldNetDaily article:
The chief of a Christian organization in Pakistan is warning that the nation's blasphemy laws, essentially, are a license to kill Christians.

The comments came from the president of the Pakistan Christian Congress, Nazir Bhatti, in a report from the Gatestone Institute's Mohshin Habib, who was looking at the fallout from the recently torture deaths of two Christians accused – but never convicted – of burning a page from the Quran.
By contrast, if a state essentially grants a license to kill, say, homosexuals, Unruh and WND will look the other way and even cheer it on.
When a proposed law in Uganda would have permitted the death penalty for homosexuality, there was no editorializing at WND against it. In fact, WND videographer Molotov Mitchell enthusiastically endorsed it by saying a state has the right to establish its own laws. And anti-gay activist Scott Lively -- who is said to have inspired the proposed law -- was given space at WND to distance himself from the law while also ranting that gays are "murderers."
Lively was also recently quoted as saying that homosexuality is worse than murder. If Lively is willing to say such things in public, what did he tell Ugandan officials in private, who then went on to draft the kill-the-gays law?
Of course, Unruh has no concern with the lives of homosexuals -- after all, he's a gay-hater too, and it appears that to him, the lives of Christians are inherently more valuable.
Posted by Terry K. at 2:40 PM EST