WND Lets Coward Attack Idea Of An Ethnically Diverse Military
Topic: WorldNetDaily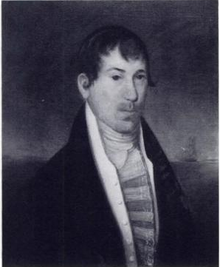 A Nov. 10 WorldNetDaily article carries the byline of "Otway Burns," which WND tells us is "a pseudonym for an officer currently serving in the United States military. He is a combat veteran with tours in Iraq and Afghanistan." (It's also the real name of a military privateer during the War of 1812.)
The fact that "Otway Burns" is so cowardly as to hide behind a pseudonym tells us all we need to know about the value of what he has to say. And what is it that he has to say? He's attacking the idea of increasing the number of minority officers in the military:
The director of sociology at West Point claims the Army officer corps needs to be racially "representative" of the American public, and diversity makes the officer corps more effective.

In a recent report in USA Today, Col. Irving Smith, an African-American infantry officer who has served in Afghanistan, said, "It certainly is a problem for several reasons."

But legal experts say both premises have serious flaws.

"Neither justification has been recognized by the courts as constitutionally adequate," says Roger Clegg, president and general counsel for the Center for Equal Opportunity.

University of Pennsylvania law professor Amy Wax, a prominent critic of race-based employment policy, warns, "For all the supposed benefits of a diverse officer corps, it really would impose weighty risks and costs in promoting less qualified and capable people."
Of course, the reason "Burns" is cowering behind a pseudonym is because it's against military regulations to publicly speak out on political issues while an active member of the military. That gives us a clue as to the kind of coward "Burns" is: He wants to hang onto his career and all its perks while voicing his unpopular opinions under a fake name.
The fact that "Burns" quotes only "legal experts" who have made a career of opposing affirmative action and not sociologists who would know more about the issue conveniently reflects the bias of WND, which has a long history of telling only the side of the story that advances its right-wing agenda.
The fact that WND let someone hide behind a fake name to deliver "news" is just another reason why nobody believes WND.
Posted by Terry K. at 12:49 PM EST