NewsBusters Pushes Bogus Wedding Chapel Discrimination Story
Topic: NewsBusters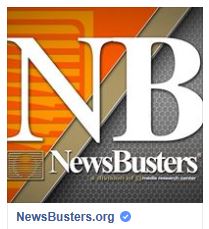 Ken Shepherd uses an Oct. 23 NewsBusters post to take exception to a CNN op-ed pointing out the fact that wedding chapels are for-profit businesses and are not necessarily religious operations:
Of course it's common sense that, in the strictest religious sense, wedding chapels are not, well, actual chapels. After all, they do exist as moneymaking ventures, albeit moneymaking ventures catering to a religious audience, kind of like religious bookstores or sellers of religious art. That said, it is supremely dangerous for government to be in the position to decide questions that are essentially theological and ecclesial in nature.
Moving on to the specific manufactured controversy at hand, a wedding chapel in Idaho that falsely claims it's being forced to marry same-sex partners, Shepherd writes:
"We strive to make your wedding experience memorable and personal for you" with "ordained ministers [who] will marry you using a traditional, religious ceremony," the Hitching Post notes in an FAQ section response to the question, "What is the difference between marrying at the Hitching Post vs. the Courthouse?"

Because the Hitching Post promises a traditional, religious ceremony in the Christian tradition that is officiated "by our Licensed or Ordained Hitching Post ministers," it is most certainly understood by potential clients that the proprietors would accordingly wish to reserve the right to not do business with those who demand a wedding experience that contradicts the fundamental understanding of the Christian faith of the Hitching Post's owner/operators.

Traditionally, even ministers at non-profit churches receive a gratuity for officiating a wedding, and often houses of worship lease out fellowship halls, kitchens, and even sanctuaries for couples getting married, including couples who are NOT members of the church in question. This might strike some as fundamentally commercial activity, not religious in nature, and ergo worthy of anti-discrimination protection and public accommodation regulations.
But as we pointed out, the Hitching Post is not a church, used to regularly conduct secular wedding ceremonies (that presumably did not necessarily conform to "the Christian faith of the Hitching Post's owner/operators"), and was not an exclusively religious wedding chapel until hooking up with a right-wing legal group and scrubbing its website of references to the civil ceremonies it used to perform. Further, no legal action has been taken against the wedding chapel, and if it is now operating as a legitimate religious corporation, they are exempt from being forced to perform same-sex marriages.
Shepherd even quotes from the wedding chapel's website claiming its ministers will "will marry you using a traditional, religious ceremony," ignoring the fact that as recently as two weeks ago, that very same page stated that its ministers "will marry you using a traditional or civil ceremony." That sudden conversion would seem to undermine the chapel's case that it's a strictly religious operation.
Posted by Terry K. at 10:26 PM EDT