CNS Promotes Scientology-Linked Attack On Psychiatric Drugs
Topic: CNSNews.com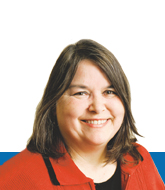 Barbara Hollingsworth devotes a Sept. 4 CNSNews.com article to Dr. Bart Billings, "a retired Army psychologist who has treated thousands of veterans suffering from post-traumatic stress disorder," who claims that "there is 'a direct correlation' between the increased use of psychiatric medications to treat PTSD and the high rate of military suicides."
As per usual, Hollingsworth fails to allow anyone to rebut Billings' views. Perhaps she should have. This is how she ends the lengthy article:
Billings was the recipient of the 2014 Human Rights Award by the Citizens Commission on Human Rights (CCHR), which has produced a documentary, "The Hidden Agenda," on the use of use of psychiatric drugs in the military.
Hollingsworth doesn't mention that CCHR was created by the church of Scientology with the goal of attack the field of psychiatry. Despite the name, as Stephen Wiseman points out, it's not a human rights organization at all.
And the CCHR has returned the love, reprinting Hollingsworth's article on its own website.
Ironically, earlier this year CNS' Penny Starr criticized U.S. Health and Human Services and Planned Parenthood officials for holding an event about birth control at the Church of Scientology's National Affairs Office in Washington, D.C.
CNS certainly knows what Scientology is all about. So why is it promoting a Scientology-linked attack on psychiatry?
Posted by Terry K. at 10:38 AM EDT