WND's Loudon Makes Armchair Diagnosis of Obama As Going Insane
Topic: WorldNetDaily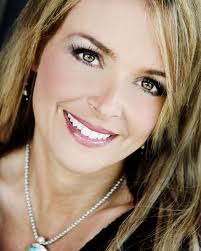 WorldNetDaily will publish pretty much any smear of President Obama, so it was happy when one of its own columnists did the smearing. Drew Zahn writes in a June 6 article:
A prominent therapist and author has publicly questioned the mental stability of both Pfc. Bowe Bergdahl and the U.S. president who traded five terrorists back to the Taliban to secure Bergdahl's release.

Dr. Gina Loudon is host of "Smart Life with Dr. Gina" on Money Biz Life Network and has appeared on or been cited by the BBC, ABC, CNN, New York Times, Fox News and more. Her columns also appear regularly on WND.

Earlier this week, Loudon told Lou Dobbs on Fox Business Network's "Lou Dobbs Tonight" that Bergdahl's anti-American rhetoric doesn't suggest someone suffering from torture or even "Stockholm Syndrome," but rather the mind of a man whose thinking had been twisted long before his capture by the Taliban.

She also suggested President Obama may relate to Bergdahl's "anti-colonialist" rantings, and his recent "erratic" behavior may not be what we "deem sane."

[...]

Dobbs asked Loudon why Obama would trade five terrorists for Bergdahl, a serviceman suspected of deserting his unit, but not even speak out about the imprisonment of decorated 25-year-old Marine Sgt. Andrew Tahmooressi, who sits in jail in Mexico for inadvertently crossing the border with a gun in his vehicle.

"I am very, very concerned about the mental stability of this president at this point," Loudon said. "Some of his behavior seems irrational to me. It seems beyond that of just a typical, narcissistic, arrogant sort of 'I'm a leader of a big country and I feel tyrannical at the moment' kind of attitude.

"It really seems to me like this president is demonstrating behavior that is not only anti-American, but irrational and erratic and perhaps not exactly what we might want to deem sane," she concluded.
Loudon followed up in her June 8 column by defending her armchair diagnosis:
First let me say that diagnoses are for purposes of medical treatment, and I do not diagnose or treat. I am a policologist, and it is my job to report on politics and psychology, and the impact of psychology on politics. That is what I do.

No one can accurately diagnose this president for medications or treatments he might need without talking to him – that is true. But that does not mean we surrender our First Amendment rights when we go to graduate school. If the leader of the free world is acting erratically, I would think it would be incumbent upon those who know the signs of instability the best to call out what they see, before something crazy happens, like the release of five terrorists in the exchange for a defector, or something! Thousands, tens of thousands of Americans, could die for that decision. How is that rational? And others have died and been "left on the battlefield" by this same president. This is top-level peril for all Americans. I believe someone needed to say something, and that is why I said it.
Loudon then goes on a tirade against Bowe Bergdahl's family, blaming the father for drawing attention to himself instead of a media jumping to conclusions before all the facts are in as she jumped to her own conclusions:
If one more stiff-lipped talking head talks about how "heartbroken" the Bergdahl family feels, and how we need to "withhold judgment," they forfeit their credibility. We, the People didn't make the Bergdahls the center of negative attention. Bob Bergdahl made a spectacle of his wife and deserter son when he praised Allah and made claim to our White House beside the loving approval of the American, Islamic-terrorist-sympathizing president.

[...]

This family is not pro-American, as I said in the Dobbs piece. In emails published in 2012, Bergdahl told his father of his growing disenchantment with the Army's mission in Afghanistan. He said, "The future is too good to waste on lies. And life is way too short to care for the damnation of others, as well as to spend helping fools with their ideas that are wrong. I have seen their ideas and I am ashamed to even be American. The horror of the self-righteous arrogance that they thrive in. It is all revolting."

There is always a right to dissent in America. America is founded on that freedom. Those facts will wash out, and I stand by my prediction that this is a leftist, anti-American, anti-colonialism vein that runs through the Bergdahl family, and that Bowe Bergdahl cost American lives.
Loudon seems not to understand that the right to dissent also depends on the responsibility to base that dissent on facts, not armchair analysis based on political smears. She should stop confusing right-wing talking points with objective reality.
Posted by Terry K. at 11:48 AM EDT