WND's Farber Rants About Non-Existent 'Voter Fraud'
Topic: WorldNetDaily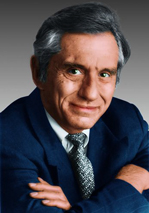 Barry Farber rants in a May 13 WorldNetDaily column:
As a commentator, I often revisit that little American girl who asked her father during the Vietnam War, "What if they gave a war and nobody showed up?"

You're grown up now, Baby. And it's already happened! At least the attackers have shown up big-time, but we defenders have yet to take the field.

One single fraudulent vote is an "attack" on our democratic system. Massive voter fraud is a massive attack. The website Watchdog.com tells us that a group known as the Virginia Voters Alliance counted 44,000 voters registered in Maryland as well as Virginia. An additional 40 to 60 thousand dead voters were found to be on the active voters list in that one state of Virginia, according to the Social Security Administration. It's not just Chicago any more.
Actually, none of that is evidence of "voter fraud." Dead people on voter rolls is fairly common, as is people who might be registered in two places -- in the case of Maryland and Virginia, both states surround Washington, D.C., and it's not uncommon for people to move between the two states.
Not only is it not "voter fraud," it's not even voter registration fraud in the vast majority of the cases -- there's simply a need to clean up voter rolls to removed duplicates and the dead.
While Farber insists that arguments against voter ID laws are "comically weak," the type of voter fraud this would counter is virtually nonexistent.
Posted by Terry K. at 6:56 PM EDT