WND Managing Editor Denies Basic Facts In Bundy Case
Topic: WorldNetDaily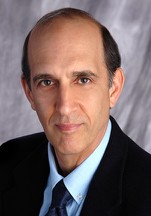 WorldNetDaily managing editor David Kupelian begins his April 24 column by writing, "Why is the most powerful man in the United States Senate, Harry Reid, setting up Cliven Bundy, an aging Nevada rancher who supposedly owes grazing fees, to be destroyed?
Wait, what? Did Kupelian just say that Bundy "supposedly owes grazing fees"?
That is a fact that is not in dispute. Bundy grazes his cattle on federal land; therefore, he owes the federal government grazing fees. Pretty much every other rancher who grazes cattle on federal land pays those extraordinarily low grazing fees; Bundy hasn't. In the Salt Lake Tribune, Chris Wangsgard sums up the legal history substantiating that Bundy owes grazine fees:
In November 1998, Bundy made this argument in the U.S. District Court for Nevada. The court decisively rejected this same argument, ruling, "...the public lands in Nevada are the property of the United States because the United States has held title to those public lands since 1848, when Mexico ceded the land to the United States." Bundy now chants these same rejected arguments on Fox News and right-wing blogs.

The court also rejected Bundy's claim that Nevada law somehow trumps federal law, thus giving him free grazing rights. The court ordered Bundy to remove any non-permitted cattle from BLM land by the end of November 1989. Perhaps suspecting Bundy would ignore his order, the judge specified that he would face fines of $200 per day for each unpermitted cow he refused to remove.

Bundy doesn't owe a million dollars for grass; he owes that for intentionally refusing to obey a federal judge's order for more than 20 years. He has talked himself into believing that federal law, including a federal judge's orders, doesn't apply to him. He has foolishly encumbered whatever ranching inheritance he might once have been able to pass on to his children.

Bundy not only refused to obey the court's 1998 order, he expanded his illegal grazing onto new allotments of BLM land. In 2013, the court gave Bundy 45 days to remove his cattle and expressly ordered that the United States is entitled to impound any cattle Bundy fails to remove.
Kupelian is supposed to be a journalist, yet he refuses to acknowledge basic facts about the subject of his writing.
Kupelian went on to dismiss as "bizarre" Reid's assertion that the militia thugs who rushed by Bundy's side were "domestic terrorists." But as Wangsgard points out, "Bundy and his supporters instigated an armed confrontation rather than complying with any of the court's orders."
Kupelian then likens the situation at the Bundy Ranch to the 1993 standoff in Waco, Texas, which "result[ed] in the FBI burning the entire compound down to the ground, killing 76 people inside – including many women and children." In fact, an investigation concluded that the David Koresh's Branch Davidians were responsible for igniting it, simultaneously, in at least three different areas of the compound. The investigation also found that some the victims inside the burned compound were shot to death, either by apparent suicide or homicide.
Kupelian also tried to whitewash "the deadly Ruby Ridge confrontation and siege in 1992," where, in his version of events, "Randy Weaver, accused of a minor firearms violation, was entrapped by the federal government, wrongfully targeted with an arrest warrant, ambushed by U.S. marshals, and saw his dog, and then his 14-year-old son, shot dead. Thanks to outrageous 'shoot-on-sight' rules of engagement given to government snipers, Weaver's wife, Vicki, was also shot dead while standing in a doorway holding her baby."
Apparently, in the world Kupelian occupies, selling two illegal sawed-off shotguns is a "minor firearms violation," and shooting and killing a federal agent constitutes entrapment.
Posted by Terry K. at 8:04 PM EDT