WND Pushes Discredited Ranch Conspiracy
Topic: WorldNetDaily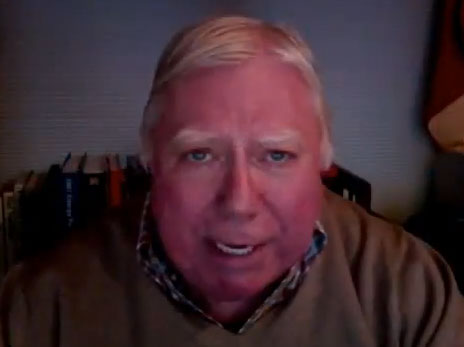 Jerome Corsi writes dramatically in an April 12 WorldNetDaily article:
When Nevada rancher Cliven Bundy refused to take his cattle off land the federal government demanded for the habitat of an endangered desert tortoise, it focused the nation's attention on an arena Sen. Harry Reid, D-Nev., may have preferred to be kept quiet.

An investigative report published last week by Infowars.com drew a connection between Senate Majority Leader Reid's involvement with Chinese energy giant ENN, Chinese efforts to build massive solar facilities in the Nevada desert and the showdown between Bundy and the U.S. Bureau of Land Management, or BLM.
The word Infowars should set off warning signals -- that's the website operated by conspiracy-monger Alex Jones. It says a lot about Corsi that he considers Infowars to be credible.
Anyway, the gist of the conspiracy here is that Reid's son Rory "had been appointed the primary representative" of a Chinese company that wanted to construct a solar power plant on the land where Bundy illegally grazed his cattle.
But Corsi is simply doing stenography here -- he doesn't bother to do any investigating on his own. He really should have because what he's copying isn't true. The right-wing Breitbart website did what Corsi wouldn't and even they can't support the claim:
Despite the obvious partisan gain to be had if Senate Majority Leader Harry Reid's son Rory (a failed 2010 Nevada gubernatorial candidate) had somehow been involved in a "land grab" affecting the Bundy family ranch operation—the facts just do not pan out as such. Indeed, Rory Reid did in fact have a hand in plans to reclassify federal lands for renewable energy developments. Just northeast of Las Vegas and Nellis Air Force Base, plans were drawn by Reid allies to potentially develop 5,717 acres of land for such use. While it would be fair to claim that such activity was in Bundy's relative neighborhood, the federal lands once leased by the family were more than 20 miles away, east of Overton, Nevada. Contrasting maps offered by InfoWars and those entered into federal court record prove such a theory to be a stretch.
Despite the utter bogusness of Corsi's conspiracy, Joseph Farah parrots it in his April 13 WND column:
This was about something else.

It's always about something else.

Maybe – just maybe – it had to do with another Nevadan by the name of Harry Reid.

It seems the Senate majority leader has been doing favors for a Chinese energy giant ENN, which has plans to build massive solar facilities in that area – tortoises or no tortoises.
Farah goes on to thank Bundy "for bringing all of this to the public's attention." And surely Infowars thanks WND for publicizing its bogus conspiracy theory.
UPDATE: Barbara Simpson repeats the bogus conspiracy theory in her April 13 WND column.
Posted by Terry K. at 7:43 PM EDT
Updated: Monday, April 14, 2014 9:31 PM EDT