What If WND Had A Brendan Eich In Its Midst?
Topic: WorldNetDaily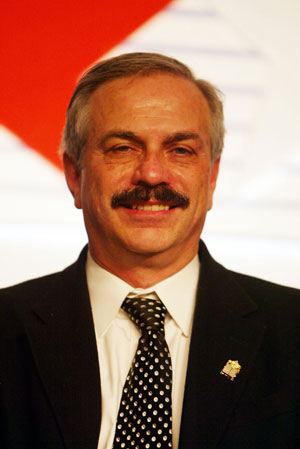 Joseph Farah spends his April 7 WorldNetDaily column ranting against the "fascist Mozilla guerrillas" and "homosexualistas who targeted Brendan Eich" for donating to an anti-gay marriage campaign, adding, "Must everyone think alike in America today or face the persecution of losing one's job?"
If there's a ConWeb outlet that has been the most hostile to gays, it's WND. So we'll ask the same question we asked about the MRC: Would a top WND official who was revealed to have donated to a pro-gay marriage campaign receive the same "fascist guerilla" treatment Farah claims Eich got?
Given that WND has a habit of publishing the most vicious gay-bashers like Matt Barber and Scott Lively and disinvited Ann Coulter for not hating gays enough, and givenFarah's own notable freakout over purported "forced homosexualization" -- plus the fact it's WND editorial policy to put the word "gay" in scare quotes -- we'd say the answer is yes.
Farah shouldn't pretend he's more tolerant than those who went after Brendan Eich, because he's not.
Posted by Terry K. at 9:09 PM EDT