WND's Klein Again Champions His Favorite Traitor, Jonathan Pollard
Topic: WorldNetDaily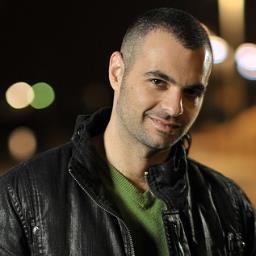 Talk of Israeli spy Jonathan Pollard being released by the United States as a bargaining chip in Israeli-Palestinian negotiations is having one completely expected result: WorldNetDaily's Aaron Klein once again coming to the defense of his favorite traitor.
Klein whitewashes Pollard's deeds yet again in a March 31 WND article:
Pollard worked as a U.S. Navy intelligence analyst and was indicted in 1985 on one count of passing classified information to an ally, Israel, and sentenced to life imprisonment in spite of a plea agreement that was to spare him a life sentence.

Pollard's sentence is considered by many to be disproportionate to the crime for which he was convicted. He is the only person in U.S. history to receive a life sentence for spying for an ally. The median sentence for the offense is two to four years.

The unprecedented sentence was largely thought to have been driven by a last-minute secret memorandum from Defense Secretary Casper Weinberger, in which he accused Pollard of treason – a crime for which he was never indicted – and claimed Pollard harmed America's national security.
But Pollard did, in fact, harm national security. As we documented, prosecutor John L. Martin has said that the classified documents Pollard gave Israel access to would fill a space 10 feet by 6 feet by 6 feet, and the law makes no distinction between spying for an ally or an enemy. Former prosecutor Joe diGenova pointed out that Pollard received about $500,000 a year plus expenses for giving intelligence documents to Israeli agents, and that it "cost between $3 billion and $5 billion to fix because of what he compromised."
Yet Klein still thinks Pollard caused no damage and was punished unfairly.
Posted by Terry K. at 1:07 PM EDT