WND's Chastain Forgot About Poland
Topic: WorldNetDaily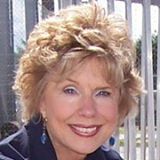 Jane Chastain writes in her March 26 WorldNetDaily column:
In 2008, as Putin was peeling off two provinces in Georgia, Bush sent warships to the Black Sea, shelved a nuclear agreement and isolated Russia politically. Yes, he could have done more, but he did prevent a complete takeover of the region.

Meanwhile, when Obama took office, he forgave Russia's transgression in the infamous "reset." Worst of all, as a gift to Russia, he pulled the rug out from under Poland and the Czech Republic by canceling our agreement to provide those countries with missile-defense.
Chastain failed to mention that the Obama administration has replaced the planned Bush-era missile defense program with a more efficient and similarly effective program that, yes, includes a site in Poland.
Posted by Terry K. at 1:49 AM EDT