Bob Unruh's Double Standard on Domestic Terror (And More Lazy Reporting)
Topic: WorldNetDaily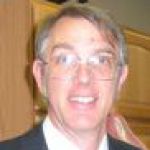 Bob Unruh seemed to be on a scoop in a March 26 WorldNetDaily article:
The FBI has scrubbed its web listing for hate-crime "resources" of a reference to the Southern Poverty Law Center, which was fingered by confessed domestic terrorist Floyd Lee Corkins II as the source of his information when he planned to murder staff members at a Christian organization.

WND reported late last year that the FBI was utilizing the SPLC as a "resource" on its web page regarding hate crimes, but the current page has eliminated the organization that came to the attention of authorities when Corkins attempted a mass murder at the Washington offices of Family Research Council.
Just one problem: the truth was much different. Unruh, being the lazy and biased reporter he is, simply cribbed from a Washington Examiner article and did no actual reporting of his own.
In fact, an FBI spokesperson told the Daily Caller that the relationship between the FBI and the SPLC has not changed, and that it simply removed outside organizations from that list of resources, preferring to focus on resources within the federal government.The FBI continues to list SPLC as a partner in the fight against hate crimes on its website.
So Unruh had to walk it back in a March 27 article, but still tried to frame the removal as meaningful and portrayed the SPLC as claiming it was "no big deal."
The vast majority of both of Unruh's articles were devoted to attacking the SPLC as being "linked to domestic terror" because the shooter in an incident at the Family Research Council headquarters got some of his information from the SPLC's website.
Meanwhile, a March 29 article by Unruh promotes the work of the anti-abortion group Operation Rescue while not admiting that, under the definition he used for the SPLC, Operation Rescue had an even greater role in promoting domestic terror. Scott Roeder had numerous contacts with Operation Rescue before he shot and killed abortion doctor George Tiller in a church. Operation Rescue had previously exhorted activists to enter Tiller's church, and Roeder's car contined a Post-It note with a phone number for Operation Rescue official Cheryl Sullenger.
Posted by Terry K. at 5:01 PM EDT