WND's Unruh Censors Parents' Behavior In Child-Custody Case
Topic: WorldNetDaily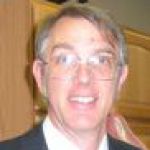 Reporter-turned-stenographer Bob Unruh strikes again in a March 25 WorldNetDaily article citing only "a report from officials with Liberty Counsel" to relay a decision in a child custody battle involved a 15-year-old girl with medical problems, Justina Pelletier.
By "report," Unruh actually means "press release." That's right -- Unruh simply rewrote a press release. Unruh was so lazy on this story, in fact, that he couldn't even be bothered to obtain a copy of the judge's ruling.
Because Unruh simply rewrote a press release, many relevant details were omitted. Meanwhile, an actual news organization, the Boston Globe, reports what Unruh won't -- specifically, the abusive and counterproductive behavior of Pelletier's parents:
he judge's four-page decision, which was provided to the Globe, was remarkable for its detail and forcefulness. Johnston faulted Connecticut's child protection agency for its failure to get involved in a case involving a child from its state, and faulted Pelletier's parents for their verbally abusive manner and haphazard decision-making that he says has sabotaged plans to move their daughter closer to home.

Johnston wrote that the parents called Boston Children's Hospital personnel Nazis "and claimed the hospital was punishing and killing Justina. Efforts by hospital clinicians to work with the parents were futile and never went anywhere."

More recently, he wrote, "there has not been any progress by the parents. Rather, the parents . . . continue to engage in very concerning conduct that does not give this court any confidence they will comply with conditions of custody." He noted that because of allegations that Justina's father, Lou Pelletier, threatened a state social worker assigned to the case, the worker had to be reassigned.

[...]

Johnston wrote that the parents had repeatedly "impeded progress" in resolving the case. "Instead of engaging in quality visits with Justina, the parents use profanity directed at MA DCF personnel in Justina's presence," he said. "There is absolutely no meaningful dialogue by the parents to work towards reunification."

Back in December, the judge suspended a decision over permanent custody while hoping to broker a compromise. He appointed a court investigator to advise him and come up with possible solutions.

At a hearing in February, the judge wrote, the parents agreed to a deal where Justina would be moved to a Connecticut program under the temporary custody of that state's child-protection agency. But a month later, through Staver, they informed another lawyer in the case that they would accept no state oversight and would agree only to their daughter's returning home.

Previous efforts to find a residential treatment center for Justina in Connecticut have failed, largely due to the reluctance of many providers to get involved in a high-profile controversy. One facility in Connecticut that had tentatively agreed to accept Justina last year balked after her father threatened to sue it.
Why didn't Unruh tell his readers the rest of the story? Probably because of something else the Globe reported: "several conservative Christian organizations" have become involved in the issue, "seeing the case as an example of government interference in the sanctity of parental rights, and have instigated massive phone and letter-writing campaigns to the judge and other state officials."
Putting a political agenda before the truth is just another reason why nobody believes WND.
Posted by Terry K. at 2:59 PM EDT