WND Still Pushing Matthew Shepard Revisionism
Topic: WorldNetDaily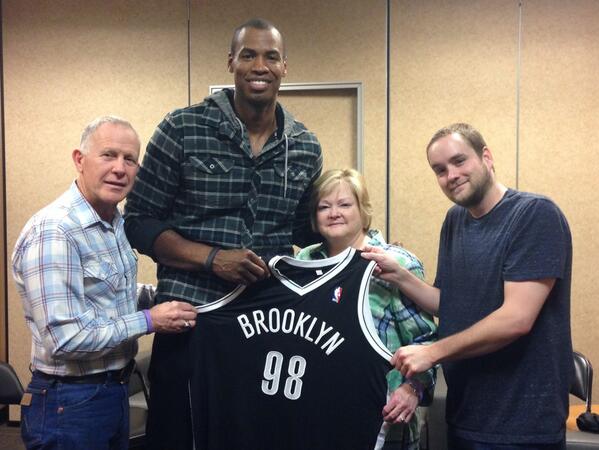 Art Moore writes in a Feb. 28 WorldNetDaily article:
The Associated Press reported the Brooklyn Nets' Jason Collins, who signed a 10-day contract with the team Sunday, met after his game in Denver Thursday night with the parents of Matthew Shepard.

The AP, in its recounting of the horrific 1998 assault, stated matter-of-factly that Shepard "was tortured and murdered in 1998 because he was gay."

However, a book by an accomplished, openly gay journalist published last fall presented documentary evidence that the murder of Matthew Shepard had nothing to do with hatred of homosexuals.

It was so convincing that the Advocate, which calls itself the "world's leading source for LGBT news and entertainment," published a positive review of the book titled "Have We Got Matthew Shepard All Wrong?"

In "The Book of Matt: Hidden Truths About the Murder of Matthew Shepard," author Steve Jimenez contends Shepard not only knew his murderers, he engaged in homosexual acts with them. They also bought drugs from each other and partied together.

Jimenez speculates Shepard's killers, Aaron McKinney and Russell Henderson, wanted a stash of methamphetamine they believed Shepard possessed. McKinney, according to Jimenez, was on a prolonged meth binge that made him prone to extreme violence.

Ten years ago, the ABC News program "20/20″ interviewed the convicted killers, who, like Shepard, were both 21 at the time of the murder.

As ABCNews.com summarized, they told ABC's Elizabeth Vargas "that money and drugs motivated their actions that night, not hatred of gays."
But what Moore claims is the "truth" about Shepard is extremely dubious. Media Matters points out that despite Jimenez's claim, quoted by Moore, that he "didn't write the book from a political point of view," his objectivity is questionable, most notably because he is a friend of the defense attorney of one of the killers.
Moore doesn't mention that Jimenez was the person responsible for that 2004 ABC story, and that he had already decided that Shepard's death wasn't a hate crime before doing that story.
And as we've previously noted, the killers' claim that Shepard's death was fueled by drugs and not hate belies the fact that one of the killers mounted a gay-panic defense during his trial.
Moore's boss, Joseph Farah, similarly tried to revive Shepard revisionism last fall when Jimenez's book came out.
(Image from Jason Collins' Twitter.)
Posted by Terry K. at 12:59 AM EST