Alan Caruba Pretends Right-Wing Media Isn't Failing
Topic: Accuracy in Media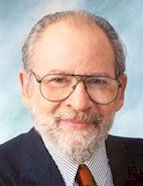 Professional bamboozler Alan Caruba is at it again in his Feb. 17 Accuracy in Media column, regurgitating right-wing shibboleths about the media.
Caruba is happy that the New York Times is not making very much money, noting that "Newsweek was sold for one dollar. In 2013 The Daily Beast was projected to lose $12 million." He adds, "By contrast, The Wall Street Journal and Investors Business Daily are thriving."
But Caruba is making an apples-to-oranges comparison. The Journal and IBD are not general-interest news outlets like the "liberal" outlets he cites; their focus is on business and market news that is very much separate from the right-wing commentary they publish.
Further, they are not thriving. The privately held IBD is reportedly not a money-maker and is supported by other divisions of its parent company. Rupert Murdoch paid $5 billion for the Journal in 2007 -- which is the current value of all of News Corp.'s publishing assets, which include the New York Post and papers in Britain and Australia.
In noting that Newsweek was sold for $1, Caruba failed to note that the Washington Times was sold for $1 as well.
As we've documented, conservative media would have long ago failed in a free market were it not for deep-pocketed right-wing billionaires -- something Caruba fails to understand.
Posted by Terry K. at 1:59 PM EST