WND's Kupelian Serves Up Hypocritical Drug Rant
Topic: WorldNetDaily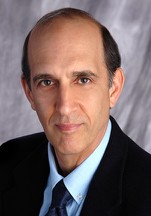 WorldNetDaily managing editor David Kupelian has long had a hypocritially adversarial relationship with prescription drugs. For example, he has previously attacked antidepressants while citing the case of Andrea Yates, who killed her five children, as an argument against them while ignoring the fact that she and her husband were in thrall to a fundamentalist Christian preacher who likely contributed to her mindset.
Kupelian takes on painkiller abuse in a Feb. 9 WND column:
"Prescription drug abuse," announced the CDC, "is the fastest growing drug problem in the United States."

The skyrocketing rate of drug-overdose death rates "has been driven," says the report, "by increased use of a class of prescription drugs called opioid analgesics" – drugs like hydrocodone (brand names Norco, Vicodin), hydromorphone (Dilaudid, Exalgo), oxycodone (OxyContin, Percocet) and morphine (Astramorph, Avinza).

"Opioid analgesics suppress your perception of pain," explains WebMD, "and calm your emotional response to pain by reducing the number of pain signals sent by the nervous system and the brain's reaction to those pain signals."

For the last decade, "more overdose deaths have involved opioid analgesics than heroin and cocaine combined," reports the CDC. In addition, "for every unintentional overdose death related to an opioid analgesic, nine persons are admitted for substance abuse treatment, 35 visit emergency departments, 161 report drug abuse or dependence, and 461 report nonmedical uses of opioid analgesics." In other words, it's an epidemic.

America's traditional drug paradigm has long been something like this: On the one hand is the respectable, legal, medical world where enlightened doctors prescribe their patients wonder drugs that relieve their symptoms and make them feel more comfortable – OxyContin, anti-anxiety drugs (Valium, Xanax), sleeping pills, stimulants, mood stabilizers and, more recently, marijuana, hallucinogens and so forth.

On the other hand is the sleazy, criminal world of drug pushers who supply low-life users and addicts with drugs to satiate their habits, make them feel better and relieve their stresses, troubles and anxieties – drugs like OxyContin and other illegally obtained psych meds, marijuana, stimulants, cocaine, hallucinogens and so forth.
But WND has as a columnist Lee Hieb, a past president of the right-wing Association of American Physicians and Surgeons. We've documented how the AAPS defended a doctor who prescribed massive doses of painkillers like morphine and OxyContin to patients, some of whom abused and resold the pills. The DEA stated that the doctor's actions "caused at least one death, several nonfatal overdoses, and countless addicted patients."
The AAPS has a list of doctors who have prosecuted for overprescription of painkillers, stating that because of this prosecution, "tens of thousands have been deprived of life-saving treatment."
If Kupelian is really concerned about drug misuse, he should rethink his employer's relationship with Hieb and AAPS.
Posted by Terry K. at 2:38 PM EST
Updated: Monday, February 10, 2014 2:43 PM EST