CNS' Starr Censors FRC's Anti-Contraception Agenda
Topic: CNSNews.com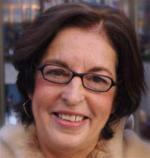 Penny Starr writes in a Jan. 15 CNSNews.com article:
A new report released by the Family Research Council (FRC) on the demographics of abortion in the United States reveals that when and if a woman undergoes the procedure once or more is tied directly to chastity, monogamy and the use of contraceptives.

The report shows that more than 99 percent of women who have had one or more abortions have used contraceptives.
Starr doesn't mention that the FRC has an anti-contraceptive agenda:
The FRC has argued that contraception should be denied to unmarried couples, who should be punished for having sex outside marriage.
The FRC has attacked Griswold v. Connecticut, the Supreme Court decision that legalized birth control, as "judicial activism" that resulted in "discrediting traditional Judeo-Christian norms about the meaning of human sexuality."
FRC leader Tony Perkins has criticized the Griswold ruling for establishing a "right to contraception," arguing it was not "what the founders intended."
Does this sound like a group that's capable of looking at issues related to contraception in a balanced and objective way?
Apparently it does to Starr; she simply regurgitates the findings of the FRC report and doesn't bother to contact any pro-choice groups for a response. She also fails to identify the FRC's political ideology, even though it clearly plays a role in skewing the focus of the report.
Posted by Terry K. at 11:40 PM EST
Updated: Saturday, January 18, 2014 11:51 PM EST