WND's Unruh Continues His Inability To Report Both Sides Of A Story
Topic: WorldNetDaily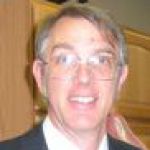 WorldNetDaily's Bob Unruh loves to write one-sided press releases masquerading as "news" stories, and he does so again in a Jan. 17 WND article in which he uncritically repeats the laughable assumption that New Jersey Gov. Chris Christie's signing of a bill that bans anti-gay therapy for minors is much worse than BridgeGate:
Christie has come under fire in the last week for the apparently malicious maneuver by staff members who reportedly created a massive traffic jam to punish a mayor who refused to endorse Christie's last run for governor.

Christie has disavowed knowledge of the stunt and fired one of his staff members over the situation. He spent nearly two hours in a news conference denying that he knew what was going on.

But his recent signature on a state legislative bill, A3371, suggests he actually knows about the other scandal – the ban on counseling young people when they want to eliminate same-sex attractions.

"A3371 is far more scandalous than the George Washington Bridge lane closure," said Mat Staver, founder of Liberty Counsel. "Gov. Christie signed a bill that blocks licensed counselors from providing and young people from receiving any counsel to change unwanted same-sex attractions, behaviors, mannerisms, or identity. This law is causing immediate harm to young people and to licensed counselors."
Unruh devotes his entire article to the arguments of anti-gay activists against the law, and as you'd expect from the gay-bashers at WND, there is no mention of the evidence that sexual orientation not only doesn't work but can be psychologically damaging.
But then, as we've noted, Unruh isn't getting paid to report the entire story -- only the parts that advance WND's right-wing agenda. That would seem to disqualify Unruh from representing himself as a journalist.
Posted by Terry K. at 12:37 PM EST