Who Is Jerome Corsi's Mysterious Benghazi Witness?
Topic: WorldNetDaily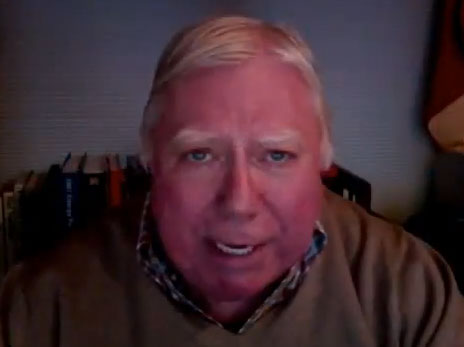 Jerome Corsi introduced a new source in a Jan. 15 WorldNetDaily article:
An eyewitness to the attack at the main U.S. compound in Benghazi interviewed exclusively by WND from Libya via Skype confirmed the report released Wednesday by the U.S. Senate Select Committee on Intelligence that concluded the Obama administration misled the American public by maintaining the incident was not related to terrorism.

Speaking from Libya, Ahmed Salem, a young political activist opposed to radical Islamic terrorism who witnessed the Benghazi attack, told WND that al-Qaida and other radical Islamic militia groups, including some from Egypt, launched a pre-planned, well-organized, heavily armed attack on the U.S. compound.
Corsi tells us nothing further about Salem than the above. He does not explain how he became acquainted with Salem enough to Skype with him, and no picture of Salem is included in Corsi's article.
Curiously, a Google search for "Ahmed Salem Benghazi" uncovers no other reference to Salem being a witness to the Benghazi attack other than Corsi's article -- odd, since one would think that given how politicized right-wingers like Corsi have made the attack, Salem's story would have surfaced long before now.
That search, however, uncovers something else -- a November 2013 article in a magazine called the Libya Herald stating that a Libyan Special Forces officer in Benghazi named Ahmed Hamouda Salem was killed while manning a checkpoint.
Is Corsi's Benghazi source assuming the identity of a dead man? We have no idea. But given Corsi's history of substandard, vengeful reporting -- from going to Kenya to retrieve fake documents to pushing a story about Obama's wedding ring that was so false that Corsi's birther buddies were compelled to shoot it down -- there's no reason to take anything Corsi writes at face value.
Corsi is such a rabid Obama-hater, and he's put his agenda before the truth too many times, that he simply can't be trusted.
Posted by Terry K. at 12:45 AM EST