Jack Cashill Is A 'Zimmerman Expert' Now?
Topic: WorldNetDaily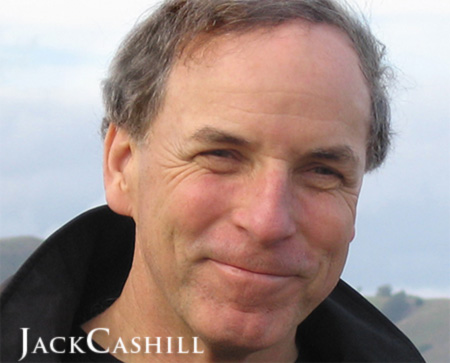 A Jan. 11 WorldNetDaily article by Scott Greer carries the headline "White House justice 'racial,' Zimmerman expert says." Who is this "Zimmerman expert" WND is talking about? Jack Cashill.
Well, Cashill is certainly an expert at being an apologist for George Zimmerman, insisting that he can't be held responsible for his increasingly violent behavior. Does that, plus his writing a book lionizing Zimmerman as a civil rights martyr and trashing his victim, Trayvon Martin, make Cashill an "expert" on the Zimmerman case? In WND's eyes it does.
The point of Greer's article is to fearmonger about Debo Adegbile, nominted to head the civil rights division at the Department of Justice. Greer dubiously claimed that Adegbile was "heavily involved" in the defense of Mumia Abu-Jamal. In fact, Adegbile was not involved during the prosecution of Abu-Jamal for killing a policeman; through his job at the NAACP legal defense fund, he represented Abu-Jamal during the sentencing phase and was ultimately successful in reducing Abu-Jamal's sentence from the death penalty to life in prison.
This was all that was needed for Greer to give Cashill ample space to rant:
[Cashill] is particularly worried that Adegbile, based on his history of actions and ideological bent, will be the one to go after Zimmerman with federal civil rights charges.

The Justice Department has refused to say it won't file federal charges against Zimmerman, even though he was acquitted by a jury.

"In this appointment, Obama reaffirms his commitment to a strategy that started when the Comintern engaged themselves in the Sacco and Vanzetti Trial, and that is to racialize and polarize by using the criminal justice system in one way or another," Cashill said.

[...]

"The George Zimmerman case is not a one-off case – it's a sign of things to come," he said.
Does this mean we can look forward to more books from Cashill in which he defends and whitewashes killers?
Posted by Terry K. at 7:24 PM EST