AIM's Kincaid Writes About Mandela, Doesn't Say 'Apartheid'
Topic: Accuracy in Media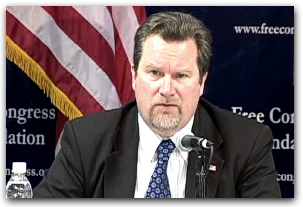 Accuracy in Media's Cliff Kincaid has managed to achieve what one might have thought impossible: write three entire articles about Nelson Mandela that omit the word "apartheid."
No, really. Check 'em out for yourself -- this article, this article, and this article. The word's not there.
You will, however, find the word "communist" at least 69 times over these three articles.
The boy's just a tad obsessed, isn't he?
Posted by Terry K. at 9:16 PM EST