NewsBusters' Sheppard Doesn't Disclose His Boss' Link to Catholic League
Topic: NewsBusters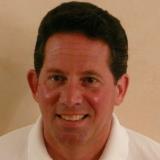 Noel Sheppard devotes a Nov. 26 NewsBusters post to touting a demand by the Catholic League's Bill Donohue that HBO host Bill Maher be fired for saying making what Sheppard called "truly disgusting attacks on the Pope, priests, and the Catholic Church." Sheppard also linked to a Catholic League "list of the 54 vile anti-Catholic attacks Maher has made since 1998."
Sheppard doesn't mention that his boss, Media Research Center chief Brent Bozell, is a member of the Catholic League's board of advisers.
It's a matter of disclosure of a conflict of interest -- something that the MRC regularly criticizes media outlets for when they fail to do so. Is it too much to ask the MRC to do what it demands of others?
Posted by Terry K. at 11:41 AM EST