WND's McMillan Doesn't Understand 'Court-Packing'
Topic: WorldNetDaily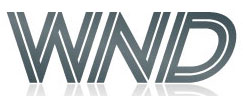 Craige McMillan writes in his Nov. 22 WorldNetDaily column:
Stacking a court with ideologically sympathetic judges isn't a new strategy. During America's earlier "never waste a good crisis" economic moment, known as the Great Depression, Franklin Delano Roosevelt, after being rebuffed by the Supreme Court for his efforts to expand government beyond its constitutional bounds, took another approach: He attempted to turn the nation's highest court into a rubber stamp for his utopian dynasty.

[...]

The current White House occupant has no such compunctions about the monarchy, assuming he is the monarch. Note the similarities in mindset to many of the poorest African nations: Whoever becomes the "monarch" distributes the spoils to his followers.

Picking the Washington, D.C., Court of Appeals as the packing victim was a good strategy for someone with disregard for the rule of law. Roosevelt was busted for his effort to stack the Supreme Court, so why not drop down one level and try it again? After all, the D.C. court decides lots of government-overreach lawsuits. Why not pack it with ideological sympathizers, so the answer is always the same: The feds can do anything they want, Constitution and all and the rest of you be damned!
The two examples McMillan provides are not remotely the same. FDR tried to add additional positions to the Supreme Court, while Obama is merely trying to fill already existing vacancies on a lower court.
McMillan also throws in some gratuitous birtherism:
You and the rest of the Republicans in the Senate can begin an investigation into the meaning of the term "natural born citizen," as used during the period of history when the Constitution was written. You may actually find that the current White House occupant does not meet the constitutional requirements to hold the office of president.
Apparently McMillan hasn't noticed that even the website that publishes his columns has largely abandoned birther conspiracy theories.
Posted by Terry K. at 2:26 PM EST