Is WND Trying To Foment A Military Coup Against Obama?
Topic: WorldNetDaily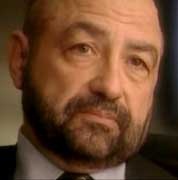 We've documented how WorldNetDaily's Michael Maloof has been drafting crazy birther ex-generals to push his conspiracy theory that President Obama is systematically firing military commanders because ... well, who knows why? Now it appears there might be a method to Maloof's madness.
Maloof writes in a Nov. 24 WND article:
After one of them called for the "forced resignations" of President Obama and congressional leaders in response to multiple grievances, including the alleged political purge of hundreds of senior military officers, two retired U.S. generals are creating a citizens' commission to scrutinize Obama administration actions on national security and economic issues.

"America's Provisional Leadership Council" will look at major concerns, as outlined by Army Gen. Paul E. Vallely and Air Force Brig. Gen. Charles Jones, in an eight-point paper titled "The Americans Project."

Vallely told WND he sees The Americans Project as a "citizens' commission" of prominent Americans to provide advice to legislative and executive branches of government.

America's leaders, he said, will be "held to high standards of performance to solve the nation's problems of governing. We will scrutinize and provide guidance to federally elected officials on behalf of the citizens."

[...]

In calling for the forced resignations of Obama and the leadership of Congress, Vallely outlined suggestions for nationwide rallies and said a peaceful "civil uprising is still not out of question."

The current crop of leaders, he said, must face a "demand resignation" process, which he explained requires massive grassroots protests and social networking which he envisions can be undertaken through his organization. And example of a "forced resignation," he said, was that of President Richard Nixon.

"Our federal government continues down the path of destroying America," Vallely said. "Americans must now stand up and put America back on the right track."
Maloof is never going to admit it, but it appears that Vallely and Jones are trying to lay the groundwork for a military coup against Obama. Their creation of a "citizens commission" seems to be designed to give them cover to call their actions a "grassroots" campaign by regular Americans.
Maloof's descriiption of what the group plans to do once they take power sure looks like a military coup:
"Deceptive political intentions for the potential use of facilities, weapons, massive purchases of ammunition plus military-type vehicles and railroad cars are greatly objectionable to American citizens and an insult to the economic deficit of the nation," they said.

DHS jobs could be given to the Department of Defense and the Interior Department, they claim. And FEMA would be recast as the National Emergency Agency with a reduction in manpower and merged into the Interior Department to be deployed during national emergencies.

"All weapons, munitions and military-type vehicles will be transferred to the DOD immediately," they add.
Restricting "weapons, munitions and military-type vehicles" to the military? That's the very definition of the way a military junta behaves.
A "grassroots" campaign to overthrow the president led by former military commanders is all kinds of wrong -- if not actually treasonous. But Maloof won't tell you that.
Posted by Terry K. at 2:21 PM EST
Updated: Monday, November 25, 2013 2:26 PM EST