Newsmax Examines 'Who Really Killed JFK,' For Some Reason
Topic: Newsmax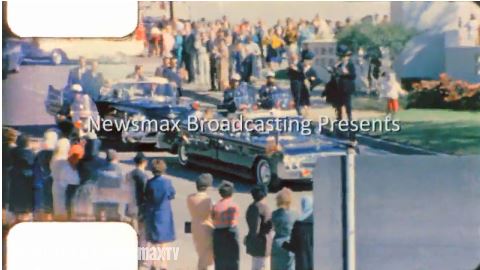 Jim Meyers writes in a Nov. 19 Newsmax article, under the headline "Who Really Killed JFK? Newsmax Looks Into the Story":
Fifty years after the assassination of President John F. Kennedy, his murder continues to mystify and intrigue.

Now Newsmax TV presents a new video documentary, "The Assassination of JFK: Case Closed?" which takes an extraordinary look at some of the conspiracy theories surrounding the assassination and introduces viewers to the researchers who have been dedicated to finding the truth.

We also talk with experts who back up the Warren Commission's report that Lee Harvey Oswald acted alone.

The compelling documentary debuts on Wednesday, a half-century after the Nov. 22, 1963 assassination of America's 35th president.
Why is Newsmax bothering to do this? This may be one clue:
Legendary political consultant Roger Stone, author of the new bestselling book "The Man Who Killed Kennedy: The Case Against LBJ," argues that there is "overwhelming evidence" Vice President Lyndon Johnson masterminded the assassination.

Stone, once a top aide to Richard Nixon, cites the former president as telling him that LBJ was the mastermind behind the death. In his book, Stone claims at the time JFK arrived in Dallas, Johnson was under several congressional and press investigations that could easily have led to his imprisonment.
No mention of Jerome Corsi's book on the JFK assassination, though, so there's that. (Newsmax did interview Corsi in September about it, however.)
Posted by Terry K. at 9:14 PM EST