Newsmax Pushes Dubious Link Between Obamacare, VA Governor's Race
Topic: Newsmax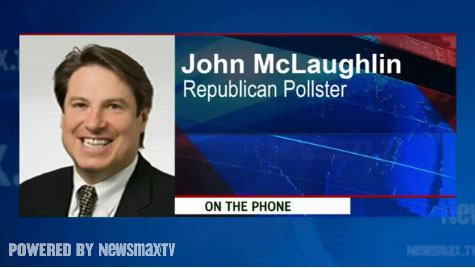 Cathy Burke writes in a Nov. 11 Newsmax article:
Public disgust with Obamacare brought Attorney General Ken Cuccinelli closer to a win in the Virgina gubernatorial race than anyone expected, says Republican pollster John McLaughlin.

Cuccinelli "was able to close [in] on Obamacare, on the issue" in "what everybody thought was going to be a landslide," McLaughlin, of John McLaughlin Associates, told "The Steve Malzberg Show" on Newsmax TV.

"It was an amazing thing because he was focused on Obamacare," he said of Cuccinelli.

"[Democratic Gov.-elect Terry] McAuliffe was trying to do a rerun of Obama's race where he was doing war on women, he was trying to run on these social issues, on the liberal social issues on abortion and other things, and, really, what people really care about is they're trying to make their lives just get by every day," McLaughlin said Monday.

He said polls on election night, "before the media could pollute them," showed that of 600 voters, "41 percent were conservatives. Only 23 percent were liberals."
Burke apparently didn't fact-check McLaughlin, because she lets his claims stand unchallenged. By contrast, Media Matters notes, polling has shown that the Affordable Care Act did not play a major role in the Virginia governor's race.
Also, what the heck does McLaughlin mean by polling "before the media could pollute them"? Burke is not terribly curious about that, either.
Posted by Terry K. at 11:01 PM EST