CNS Ignores Facts About Medicare To Bash Illegal Immigrants
Topic: CNSNews.com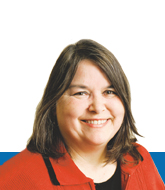 Barbara Hollingsworth -- who we last saw getting an apparently false article she wrote deleted without explanation -- tries her best to attack illegal immigrants in a Nov. 5 CNSNews.com article:
The Centers for Medicare and Medicaid Services (CMS) spent almost $29 million to cover Medicare Part D prescription drugs for 4,139 individuals "unlawfully present" in the U.S. and thus ineligible to receive federal health care benefits, according to an audit by Daniel Levinson, inspector general of the Department of Health & Human Services.
Hollingsworth described the payments as "unallowable" despite the fact that she also acknowledges that CMS does not have a policy on Medicare payments to undocumented immigrants.
Further, Hollingsworth did not mention that, as Media Matters noted when Fox News picked up the story, that undocumented immigrants contribute $14.4 billion more to the Medicare Trust Fund that they are given in benefits, thus helping contribute to the solvency of the program. Native-born Americans, meanwhile, accounted for a $31 billion deficit to the program.
But reporting all relevant facts was not on Hollingsworth's agenda for this story -- bashing "illegal aliens" was.
Posted by Terry K. at 12:53 PM EST