WND's Klein Waits Until '60 Minutes' Retracts Benghazi Story To Pile on Discredited Witness
Topic: WorldNetDaily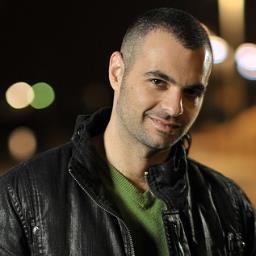 Aaron Klein sounds rather smug in a Nov. 10 WorldNetDaily article:
Now discredited Benghazi whistleblower Dylan Davies scored a book deal and interview with CBS' "60 Minutes," even though evidence has been out in the open for over a year that his story conflicted with claims he made in both the book and interview.

On Friday, "60 Minutes" correspondent Lara Logan apologized and said the network was "wrong" for airing a report based in large part on claims made by Davies, a private contractor at the Blue Mountain Group that provided security at the Benghazi compound that was overrun by Islamist militants on Sept. 11, 2012.

Threshold Editions, an imprint of Simon & Schuster, has recalled Davies' book, "The Embassy House," spokeswoman Jennifer Robinson told CNN.

The retraction reportedly came after it was discovered Davies provided a conflicting account of his version of events – including where he was during and after the attack – in interviews with the FBI and in an unsigned Blue Mountain incident report provided to the State Department.

WND found, however, that all "60 Minutes" or the book publisher needed to do to discover the inconsistencies in Davies' claims was search the Web for his last name and the word "Benghazi."

The Telegraph reported: "Darryl Davies, the manager of the Benghazi contract for Blue Mountain, flew out of the city hours before the attack was launched."
But Klein offers no evidence that he ran that search at any time before the "60 Minutes" retraction. Then again, Klein had no motivation to do so -- he didn't want Davies to be discredited.
In fact, less than a week ago, Klein was defending Davies, proclaiming that "alleged attempt to discredit a Benghazi guard possibly has backfired."
Of course, Klein was ultimately trying to spin things away from Davies, claiming that the incident report Davies submitted to Blue Mountain "provided a first-person account stating the attack was a coordinated jihadist assault."
The fact that Klein waited until "60 Minutes" retracted its story to tell readers about more conflicting stories from Davies shows that he cares more about taking down Obama than telling the truth.
Posted by Terry K. at 9:01 AM EST