WND Airbrushes Klayman's Offensive Remarks From Protest Story
Topic: WorldNetDaily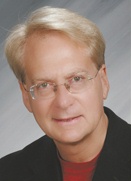 Joe Kovacs ramps up the drama in an Oct. 13 WorldNetDaily article on a Washington protest:
Thousands of Americans have taken the government shutdown into their own hands, literally, as they stormed into the nation's capital, tearing down barricades blocking off the World War II Memorial on the National Mall Sunday morning.

"Barrycades are down," tweeted Sherry Lucas, a reference to President Barack Obama's childhood nickname of Barry.

Many of the barricades were then hand-carried by the protesters and dumped in front of the White House.

This weekend has seen the convergence of U.S. veterans and truckers on the nation's capital, as many protest the closure of public memorials as well as the president's policies.

Sens. Mike Lee, R-Utah, and Ted Cruz, R-Texas, addressed the crowd at 9:30 a.m. and were later joined by former Alaska Gov. Sarah Palin.
Omitted from Kovacs' article: the fact that WND columnist Larry Klayman also addressed the crowd. CNN, meanwhile, reported on Klayman's words:
One speaker went as far as saying the president was a Muslim and separately urged the crowd of hundreds to initiate a peaceful uprising.

"I call upon all of you to wage a second American nonviolent revolution, to use civil disobedience, and to demand that this president leave town, to get up, to put the Quran down, to get up off his knees, and to figuratively come out with his hands up," said Larry Klayman of Freedom Watch, a conservative political advocacy group.
We don't know why WND would have a problem with what Klayman said -- he calls Obama a Muslim pretty much every week in his WND column, and it was just a few weeks ago that Klayman used his column to test-drive his "put the Quran down" remarks.
In other words, Klayman is saying nothing new, it's obviously comfortable with his inflammatory rhetoric, so there was no reason whatsoever to ignore Klayman's presence at the protest. What, exactly, are Kovacs and WND afraid of?
Posted by Terry K. at 1:09 AM EDT