MRC's Graham Sneers At 'Hippie' Bob Dylan
Topic: NewsBusters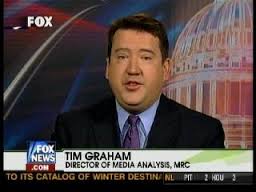 There haven't been any authentic hippies for years. Bob Dylan hasn't been a hippie for a good 40 years, if he ever was.
But what's the first thing that comes into the head of the Media Research Center's Tim Graham when he reads a New York Times story arguing that Dylan should receive a Nobel Prize for literature for his lyrics? Hippies!
Under a NewsBusters headline that references the "New York (Hippie) Times," Graham sneers:
The New York Times knows that the Nobel Prizes, like the Pulitzers, can be awarded for political advocacy. So writer Bill Wyman has decided to push for an unconventional pick for the Nobel Literature Prize: hippie favorite Bob Dylan. The headline was "Knock, Knock, Knockin' on Nobel's Door."

Stating the obvious, he admitted "Mr. Dylan is no Solzhenitsyn, but he is a figure who genuinely challenges the established order." Perhaps the Times should see that intense novels resisting the Soviet Union has a little more gravitas than the shock of outraging folkies by playing an electric guitar.

[...]

Wyman thinks a songwriter should be considered: "Why discount what has been written because of where it ends up? Those who would use the word 'pop' as a cudgel or tool of exclusion do so at their peril. Dickens and Twain, Hugo and Shakespeare and Euripides — all soaked up the acclaim of their day."

Let's bet all of those literary greats had a better singing voice than Dylan's croak.

[...]

Or, we could argue with much less verbiage: outside the bubble of liberal hippies who actually like artists who can sing and not croak, Dylan's relevance has long passed. He is not Twain or Dickens or Shakespeare or Solzhenitsyn. He may be great if you can remember the musical "Hair," but not if you watch "Glee." Or will there be a special Dylan episode?
Yes, yes, Tim, we know that conservatives disdain hippies and their damn hippie music. But you look like a total square (to use the hippie terminology you're apparently so fond of) by mocking Dylan. Not to mention a petulant right-winger who can't stand the idea that conservative songwriters can't hold a candle to folks like Dylan.
Posted by Terry K. at 5:23 PM EDT