WND Downplays Effects of Government Shutdown
Topic: WorldNetDaily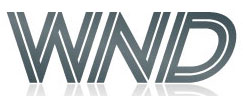 Garth Kant writes in an Oct. 1 WorldNetDaily article:
Would most people really see a difference in their daily lives if the government shuts down?

Maybe not, judging by various surveys of services that would be affected.

Social Security checks would still be mailed, Medicare and unemployment benefits would keep coming and food stamps would still be issued.

The military would still be up and running, and Congress passed legislation Monday to ensure pay for the military's 1.4 million active duty personnel, although the Pentagon could furlough 400,000 civilian workers and delay training and contracts.
And so on. It's not until the 16th paragraph of his article that Kant gets around to mentioning any negative effects -- and even then, he mentions only the mostly benign ones:
National parks, monuments and museums would close, the Census Bureau would stop collecting data, gun permits would be delayed and applications for small business loans would be suspended.

White House press secretary Jay Carney said senior nutrition grants, which provide meals for 2.5 million elderly Americans, would not be funded in a shutdown.

Borrowers and first-time home buyers seeking government-backed mortgages could face delays. The Federal Housing Administration would not underwrite or approve new loans during a shutdown.

Processing of government-backed loans to small businesses would be suspended.

Federal occupational safety and health inspectors would probably suspend workplace inspections, except in situations in which danger is imminent.
Meanwhile, outside the right-wing bubble of Kant and WND, the effects of a protracted shutdown would be devastating. But Kant doesn't want to tell you that since he presumably agrees with his fellow WND co-workers that government is evil.
Posted by Terry K. at 9:44 AM EDT