Nobody Believes WND, Syria Edition
Topic: WorldNetDaily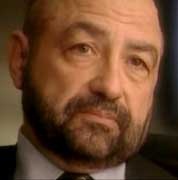 Nobody believes WorldNetDaily, for good reason. And WND is always happy to provide regular reminders of why that is. Its coverage of the situation in Syria is rife with them.
A Sept. 5 WND article credulously repeats the claims of "A 100-page report on an investigation turned over to the United Nations by Russia" that Syrian rebels, not the Syrian government, are responsible for the chemical gas attack that killed hundreds. But Maloof didn't mention the important that Russia, which is on the side of the Syrian government, has a vested interest in portraying the rebels as the culprits.
A Sept. 8 article by Maloof begins: "Former U.S. intelligence analysts claim current intelligence analysts have told them Syrian President Bashar al-Assad was not responsible for the Aug. 21 poison gas attack on the outskirts of Damascus, Syria, which killed 1,429 people, of whom more than 400 where children." Maloof cites this claim to an obscure group called "Veteran Intelligence Professionals for Sanity.
Among the members of this group Maloof lists is "Larry Johnson, retired CIA and State Department official." If that name sounds familiar, that's because he's the guy responsible for promoting the "whitey tape" -- a purported recording of Michelle Obama using that word at Jeremiah Wright's church. No such recording has ever surfaced, making Johnson a highly discredited anti-Obama activist -- and, thus, cannot be trusted on anything. Maloof, however, seems to feel differently.
Meanwhile, Aaron Klein is continuing his anonymously sourced ways in a Sept. 9 WND article claiming that "On the eve of a critical Capitol Hill discussion on Syria and two days before his address to the nation, President Obama has offered Syrian President Bashar al-Assad a way out of any U.S. bombing campaign." Klein's source for this claim? The usual unnamed "Informed Middle Eastern intelligence officials."Klein gives us no reason why we should trust his anonymous sources.
further, as he did for Egyptian dictator Hosni Mubarak, Klein has a record of being a willing dupe for Syria's Assad regime, which makes his reporting even more suspect.
Posted by Terry K. at 12:45 AM EDT