Noel Sheppard, NewsBusters' Rodeo Clown
Topic: NewsBusters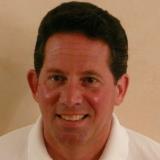 Noel Sheppard heartily approves of a Missouri rodeo clown mocking President Obama, using an Aug. 14 NewsBusters post to denounce criticism of the clown as a "phony scandal" and touting Rush Limbaugh's "marvelous" commentary on the subject, in which he said, "He's the president of the United States! They get made fun of! They get laughed at all the time!"
But wait -- wasn't Sheppard just a few short days ago saying that elected officials are "deserving of respect," which mocking from a rodeo clown probably doesn't qualify as? Yes, yes he did.
Apparently, in Sheppard's world only conservative politicians are deemed worthy of respect. The rest deserve the rodeo-clown treatment. Some people might call that ridiculous double standard rodeo-clown behavior.
Posted by Terry K. at 1:08 PM EDT