Newsmax Touts Anti-Obamacare Lawsuit Backed By Fringe Medical Group
Topic: Newsmax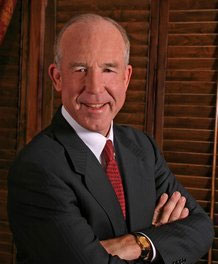 A July 11 Newsmax article by Todd Beamon promotes a lawsuit by a Texas doctor seeking to stop the individual mandate in health care reform. But Beamon buries the doctor's ties to a fringe medical organization that's backing the lawsuit.
Beamon waits until the 18th paragraph to reveal that Steven Hotze's lawsuit is being represented by Andrew Schlafly, counsel for the Association of American Physicians and Surgeons, which Beamon describes only as "a conservative nonprofit association founded in 1943 that seeks to 'fight socialized medicine and to fight the government takeover of medicine,' according to its website."
In fact, the AAPS is a right-wing group that peddles fringe medical theories and political conspiracies. AAPS has defended corrupt doctors that prescribed thousands of pain pills per day to patients, some of whom died of overdoses or resold the pills. Not only did AAPS fight health care reform under the Clinton administration, it peddled Vince Foster conspiracy theories.
Perhaps most notoriously, in 2005 the AAPS' Journal of American Physicians and Surgeons published an attack on illegal immigrants, claiming that leprosy "was so rare in America that in 40 years only 900 people were afflicted. Suddenly, in the past three years America has more than 7,000 cases of leprosy." In fact, there had been just 431 reported cases of Hansen's disease, or leprosy, over the "past three years" in question.
Additionally, Hotze himself holds some fringe views. He's a proponent of "bioidentical" hormone replacement that are not supported by science and are potentially harmful. He also once signed onto a "Manifesto for the Christian Church" that proclaimed, among other things, that "Biblical spanking" that results in "temporary or superficial bruises or welts" should not be considered a crime" and "Medical problems are frequently caused by personal sin." He's also anti anti-gay activist who has funded anti-gay candidates and campaigns in his native Houston.
This is who Newsmax thinks is a credible opponent of Obamacare.
Posted by Terry K. at 1:26 PM EDT