CNS Praises Accused War Criminal
Topic: CNSNews.com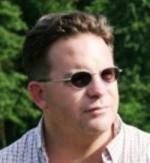 A July 8 CNSNews.com article by Michael W. Chapman touts how "Remarks by President Barack Obama during his recent Africa trip concerning sexual orientation and discrimination were rebuked by several Kenyan leaders as contrary to the laws of God, who also emphasized that Kenya "is a God-fearing nation."
Chapman adds:
Those comments spread quickly and on Sunday, June 30, Kenya's Deputy President William Ruto responded at St. Gabriel Catholic Church in Kenya, saying, "Those who believe in other things, that is their business. We believe in God."

"This country, the nation of Kenya, is a God-fearing nation," he said. "We believe in God."
Chapman didn't mention that Ruto is facing charges in the International Criminal Court of inciting violence after a 2007 election in Kenya. In September, Ruto will be tried in abstentia on charges including crimes against humanity, murder, and the forcible removal of persons leading to civilian deaths.
Chapman, by the way, is CNS' managing editor.
CNS blogger Jen Kuznicki similarly touted Ruto's remarks without noting he's an accused war criminal, noting "How our nation has declined into the category of non-God-fearing as remarked by the deputy Kenyan President."
Posted by Terry K. at 11:18 AM EDT