WND's Train Wreck of Anti-Gay Metaphors
Topic: WorldNetDaily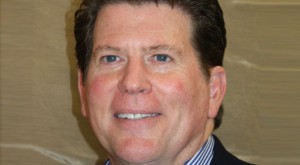 Dan Cummins' July 5 WorldNetDaily column is awesome -- if you like seeing veritable train wrecks of metaphors in the service of gay-bashing.
The premise is that the "rainbow curtain" purportedly erected with the Supreme Court's approval of gay marriage is exactly like the Soviets' Iron Curtain. It just gets more painful from there. Take this passage, for instance:
From their juridical lair, the liberal Gang of Five recently set off a catalytic charge toppling traditional marriage – the last principled pillar upholding Uncle Sam's home. Just how long can his 237-year-old colonial manor remain standing minus its moral supports intact is anyone's guess. But the collapse of America's moral infrastructure has been irreversibly set into motion by five legislating justices.

As the new civil rights movement packs the neighborhood streets shouting, "Move that bus," is America ready for the extreme home makeover the LGBT architects have designed for the evolving modern family?

Like a surreal scene from "Red Dawn," America woke up on June 26 to a divided nation with 95 million of its citizens in 13 states held hostage to judicial legislation, trapped behind the Rainbow Curtain and forced to accept the moral dictates of the elitist ruling party – a pentagram of liberal judges on the Supreme Court.
As the metaphors get more tortured, so does Cummins' sense of victimization:
The LGBT radical leadership has set its sights on the remaining 37 Free Zone states. They have made it clear that they will not rest until the "majority" opinion becomes the law of the land. They will act quickly while the power structure in Washington remains intact and supports their philosophies. They are well-organized, liberally funded and zealously motivated in their quest to establish their newly won minority status – now complete with legal standing to empower their zealots. Pro-biblical marriage groups are not prepared nor organized to oppose their well-planned, thought-out agenda.

Churches in the Free Zones will be intentionally targeted by transplanted same-sex couples unpacking their rainbow watermarked marriage licenses issued in the Gay Zone states. They will demand membership in your churches. Businesses will be forced to render services to LGBT demands or face discrimination lawsuits. School boards will be sued and parents powerless to keep their children from being taught homosexual curricula in schools.
Finally, Cummins asks, "Will there only be two churches left in America when that time comes – the State church with its complicit clergy complete with gay members, and the underground church of Jesus Christ?"
Cummins' column is short on facts and long on scare tactics -- which makes WND the appropriate home for it.
Posted by Terry K. at 5:55 PM EDT