WND Uncritically Repeats Woman's Allegations Of Child Abuse Against Her Ex
Topic: WorldNetDaily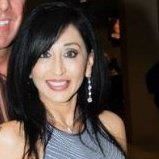 In an unbylined June 6 WorldNetDaily article purporting to document "atrocities" committed by California's "powerful Department of Child Protective Services," there's this tidbit:
Such cases are not isolated. Another, making headlines in Orange County, contends that CPS testified in defense of the abuser.

There, Ruby Dillon's 7 year-old daughter was removed from her family due to a custody battle, and has been held for 15 months.

Dillon accuses the father of sexual abuse that she says she has on tape. Bryan Claypool, her attorney in the case (who is suing CPS for $1 million per month), contends that CPS does not want the custody battle between the estranged spouses to end because it wants to profit off of the case.

According to a local CBS affiliate, Claypool commented that, "Simply put, the more children that are removed from a household (whether lawfully or not) the more money that flows to CPS through state and federal funding."

Claypool further alleged that CPS is more motivated to protect its $2.2 billion budget than it is focused on child safety and adoption efforts. He calls it a "legal kidnapping."

Claypool told WND the institutionalized corruption goes much deeper, and farther than the cases he represents. "Every word we have said we can back up," he said.

CPS declined to comment on the case.
There's lots of stuff missing here. For instance, why wasn't Dillon awarded custody of the child? What did Dillon do to help make the divorce atmosphere so toxic that she was not given custody? Are these attacks merely a further act of vengeance against her estranged husband? Shouldn't Claypool make the divorce and custody records of this case public so we can judge the situation for ourselves, instead of making inflammatory accusations then hide behind sealed documents?Is Dillon -- who is a dentist and can presumably afford to keep legal actions going -- merely paying her lawyer to accuse her ex-husband of child abuse and drag out the custody case as a way to punish her ex?
There are too many unanswered questions here for WND to present her side of the story without question or rebuttal. And what does that say about the rest of the WND article, which similarly presents such attacks uncritically?
Posted by Terry K. at 12:45 PM EDT