WND's Whitewashes Erik Rush's Kill-'em-All Tweet
Topic: WorldNetDaily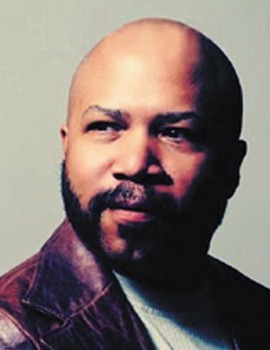 When it came time for WorldNetDaily to report on its columnist Erik Rush's offensive, supposedly sarcastic tweet expressing his desire to kill all Muslims, they picked the ideal candidate to do the job: Chelsea Schilling, she of the fawning profiles and error-laden articles.
True to form, Schilling's April 16 WND article on the controversy portrays Rush as a victim instead of an aggressor, highlighting the death threats Rush has allegedly received in the wake of his comment.
How eager is Schilling to whitewash Rush's hate? In the very first paragraph, she asserts that Rush made "a sarcastic comment about killing 'evil' Muslims," then let Rush claim that "I was being sarcastic."
The problem is that Rush's after-the-fact insistence that the tweet was sarcastic doesn't mean that it was. He offers no evidence to prove the sarcasm (and Schilling is certainly not going to ask him). This smacks of the work of another person named Rush -- Rush Limbaugh, who tends to explaining away controversial statements after the fact that claim that they were "media tweaks."
Schilling is being so deferential to Rush, in fact, that nowhere in her article does she quote Rush stating that he does not want to kill all Muslims. Instead, she lets Rush complain that he was being portrayed in the media as defending his tweet, then adding, "They asked me, 'If you had it to do over again, would you?' And I was like, 'Yeah, probably.'"
And Schilling is carefully not to mention Rush's reference to "muzzie[s]" -- a Muslim slur -- lest people learn the truth about Rush's hate.
It's ludicrous for Rush to insist he's not defending his tweet when he says he'd send it again. Then again, he has deleted the offending tweet from his Twitter account, which suggests that he's little more than a coward who's trying to turn a screw-up to his advantage.
Fortunately for him, WND and Schilling are going to whitewash and defend him every step of the way.After all, Rush's supposedly sarcastic tweet is not offensive to the powers that be at WND.
Schilling concludes by stating that "Rush said he fully intends to write his WND column about the incident from his point of view Thursday."
And WND wonders why nobody believes them anymore.
Posted by Terry K. at 8:32 AM EDT
Updated: Wednesday, April 17, 2013 8:58 AM EDT