The MRC Declares War on Androgyny
Topic: Media Research Center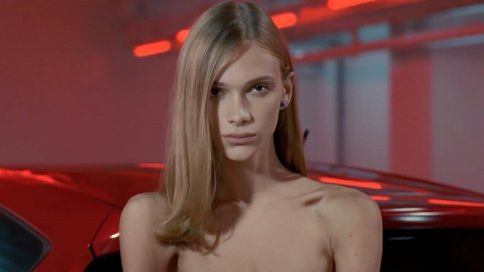 Matt Philbin uses an Aug. 27 Media Research Center Culture & Media Institute item to rant about how Salon writer Mary Elizabeth Williams praised a Japanese Toyota commercial featuring an androgynous male model:
Sound creepy? Not to Williams. This, she wrote, is "the changing way gender is portrayed in advertising." The model "represents a new understanding that gender isn't always neatly defined, and that if a man can be alluringly beautiful, that shouldn't be anything to be laughed at or scared of."

Unfortunately, we Americans aren't sophisticated enough to appreciate what Williams asserted was "definitely an idea worth sharing."

"Why is the ad not running in America?" she asked. "No doubt because it would immediately gay indoctrinate all our menfolk and then there would never be any more babies made and Mitt Romney would never become president."

That, of course, is exactly the mocking nastiness that greets any conservative critique of the "queering" of mass culture.
Actually, such conservative critiques are, if anything, more mocking and nasty than the response. Philbin helpfully provides an example:
In 2011, the Culture and Media Institute caused a media firestorm by pointing out that clothing manufacturer J.Crew's marketing materials featuring the company president painting her young son's toenails hot pink was a nod to the gay agenda.
Philbin, like the CMI piece he's referencing, is making the entirely unsubstantiated assumption that pink on a boy automatically equals "gay agenda" when it may just be that the kid's a 5-year-old who likes bright colors.
Philbin never explains why gay people, perceived or otherwise, are not allowed to be depicted in advertising, but he's on an anti-gay roll:
That agenda is advancing. No TV show is complete these days without a gay character or storyline. Gay activist group GLAAD is in a committed relationship with CNN. GM recently began its own campaign marketing to American gays.
So companies shouldn't try to make money by marketing to gays? Really?
Remember, the MRC has an anti-gay agenda, and apparently all androgynous people are guy, so they must be denounced too.
Posted by Terry K. at 9:31 AM EDT
Updated: Thursday, August 30, 2012 9:35 AM EDT