CNS Just Can't Stop Adding Bias to AP Headlines
Topic: CNSNews.com
CNSNews.com just keeps racking up the biased rewrites of Associated Press headlines.
An Oct. 29 AP article was sent out with the headline "Need a speaker? President Obama may be available."
Run that through the CNS bias machine, and you get the headline "Obama Making the Dinner-Speaker Rounds Before Leaving Office."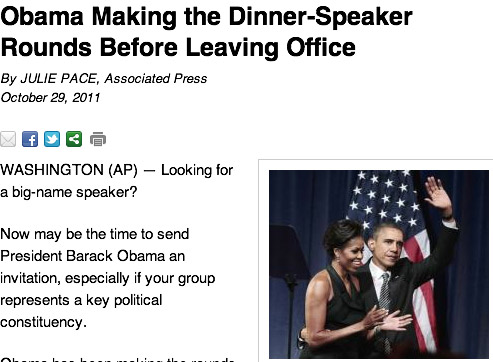 CNS' headline attaches a false narrative to the article that the article itself doesn't make: that Obama will lose the 2012 election and doing as many speaking engagements as he can before "leaving office."
But that's exactly the impression CNS wants you to have -- even if the AP never claimed any such thing.
Posted by Terry K. at 9:31 AM EDT